Update: Samsung's aim heading into CES 2017? Change the future of audio. The gadget giant announced a new proprietary digital audio upscaling technology called Ultra-high Quality Sound (UHQ) prior to the show. The firm claims UHQ can upscale any audio source (i.e. all your 8- to 24-bit songs) to a 32bit output. A new speaker, sound bar and Blu-ray player were also unveiled to help ring in the UHQ party.
Read on for all the latest news, rumors and analysis for CES 2017!
CES 2017 promises to live up to the Las Vegas expo's reputation as the place to see what's next in tech. Whether eye-popping TVs, futuristic cars, shiny mobile devices, mind-boggling virtual reality or amazing cameras, CES rarely disappoints when it comes to showcasing unbelievable tech.
The official CES 2017 dates are January 5 through January 8, 2017, though as always, there will be plenty of pre-show announcements on January 3 and January 4. 
We've heard plenty of whispers about what's in store for this year's CES, and you'll find the latest rumors and news detailed below. We also have our own predictions for the annual tech bacchanal, and have included these for your reading pleasure as well.
TV is still king
Looking into our crystal ball, we see televisions continuing to rule the roost, with manufacturers vying to one-up each other with their latest big-screen innovations. 
As our Senior Home Entertainment Editor Nick Pino points out, all of the big players will come to Las Vegas looking to prove their TV tech is the best. LG will tout its OLED screens, Samsung will talk up SUHD and Sony will likely have something to say about Android TV and OLED screens, if the latest rumors are correct. 
Expect the typical 4K TV reveals, though we could easily see displays pushing 8K and beyond. Of course, the latter are uber-unrealistic purchases for the average shopper, but they remain a tantalizing looks at where TV is headed.  
What's more, CES is the time for outrageous concepts, so if it bends, rolls up or cooks you dinner, it might just show up in Vegas.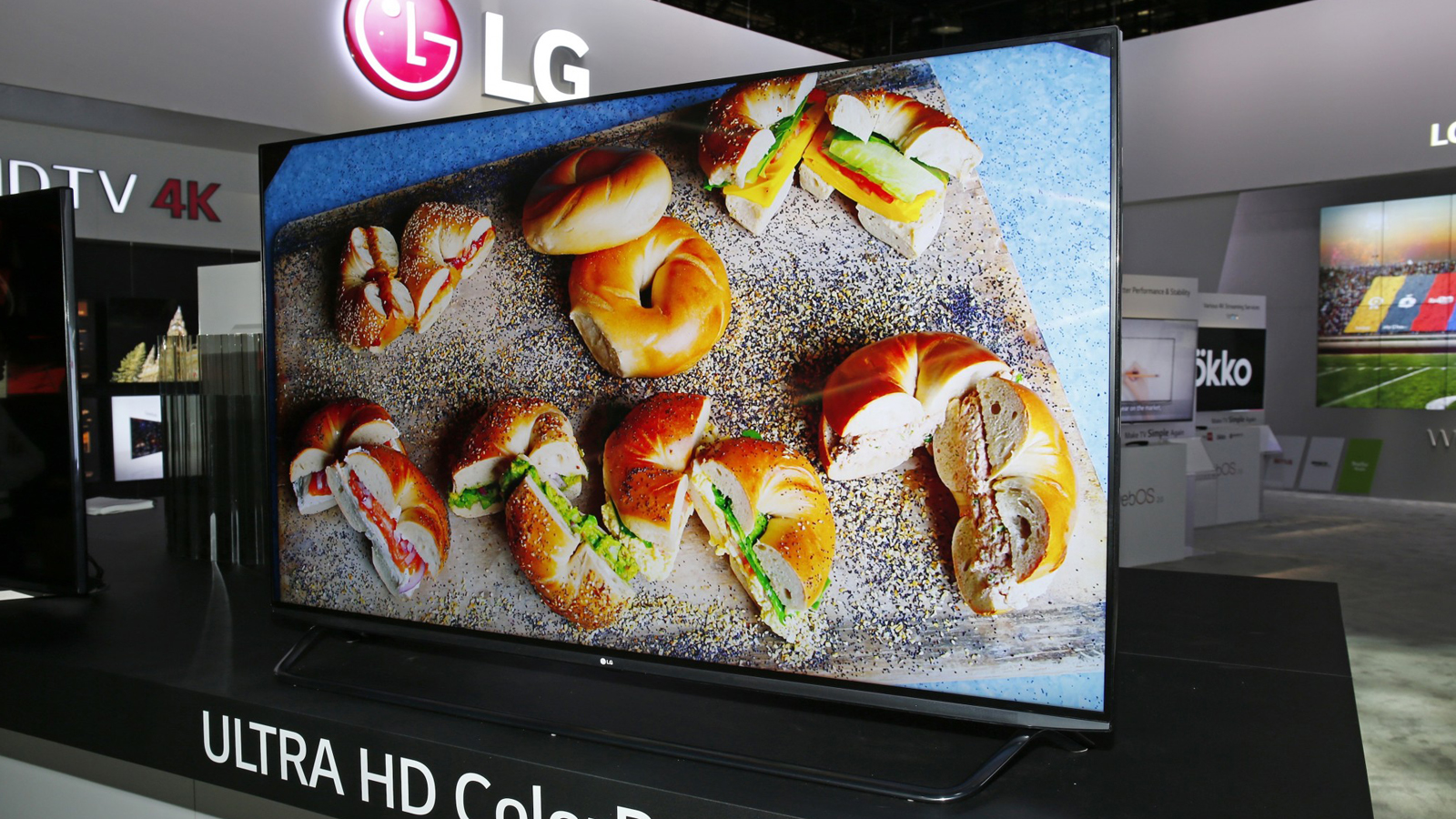 Beyond pixel count, the big TV talk at CES 2017 will likely surround High Dynamic Range (HDR), and particularly how the Dolby Vision format stacks up against HDR10. 
For more on that battle, check out our comprehensive HDR10 vs Dolby Vision comparison.
But why should you care about HDR? Netflix manager of corporate communications Yann Lafargue put it like this to Vocal Views: "HDR is a new standard for home entertainment. It's a big leap forward in colour, contrast, and brightness, as significant as the addition of surround sound, or the introduction of HD and 4K. It offers a new set of tools we can use to make bright and colourful scenes really pop, and at the same time, bring out more detail in dark scenes."
HDR tech is the most discussed TV feature these days, and we expect plenty of chatter around it and HDR content during CES.
Samsung is also set to unveil some enhancements to its smart TV line, namely three additional features that revolve around sports, music and a new "TV Plus" upgrade for the EPG guide.
While not a proper TV, several reports point to Nvidia unveiling Shield Android TV gear at CES. In fact, the GPU giant may even announce two new boxes.  
The updated Shield TV 2 will stick with the Nvidia Shield Android TV name and feature an upgraded controller and remote, according to SlashGear. 4K content is also said to be a focus for Nvidia.
Android Police also chimed in with news in late December that Nvidia is actually planning two Android TV boxes for CES 2017, each of different sizes and sporting a redesigned controller. Seems like Nvidia is up to something, that's for sure. 
Cars, cars and more cars
Followers of CES know the gathering has turned into something of a car show in recent years, and CES 2017 looks to be no different.
In fact, one car maker that made a splash at CES 2016 has already confirmed it's coming back to Las Vegas:
Electric car maker Faraday Future is following up an intriguing concept reveal at its inaugural CES with the unveiling of its first production car. The company said in an email this roadster "will be a premium electric vehicle that combines extreme technology, industry leading range, and holistic design."
Whatever this "extreme technology" is, we can't wait to see.
The young car maker has a lot to prove during its January 3 announcement, but it's not taking a back seat to amping up excitement. It's releasing a number of teasers in the lead up to its big CES reveal, and you can catch the latest one below: 
Faraday will be far from alone when it comes to showing off innovations for the road. The likes of Mercedes-Benz, Ford, Volvo, Chevy, VW and Kia all had news to share at CES 2016, and we expect more from these car makers this year. 
Add to that Nissan Motor Corporation head Carlos Ghosn will deliver a keynote and this just-released Honda teaser, and CES has motor oil spilled all over it.
The major movement in the car tech space is towards self-driving (), so it wouldn't surprise us for automotive attendees to announce advancements, concepts and release plans for the tech in their cars. 
Heck, they may even take CES goers for a self-driving spin down the Strip, and in fact, Hyundai plans to do just that.
The car maker will take conference-goers for a spin in its Autonomous Ioniq, as well as show off developments in connectivity, autonomous driving, eco-friendly transportation, personal mobility and health care, making for a busy CES, indeed.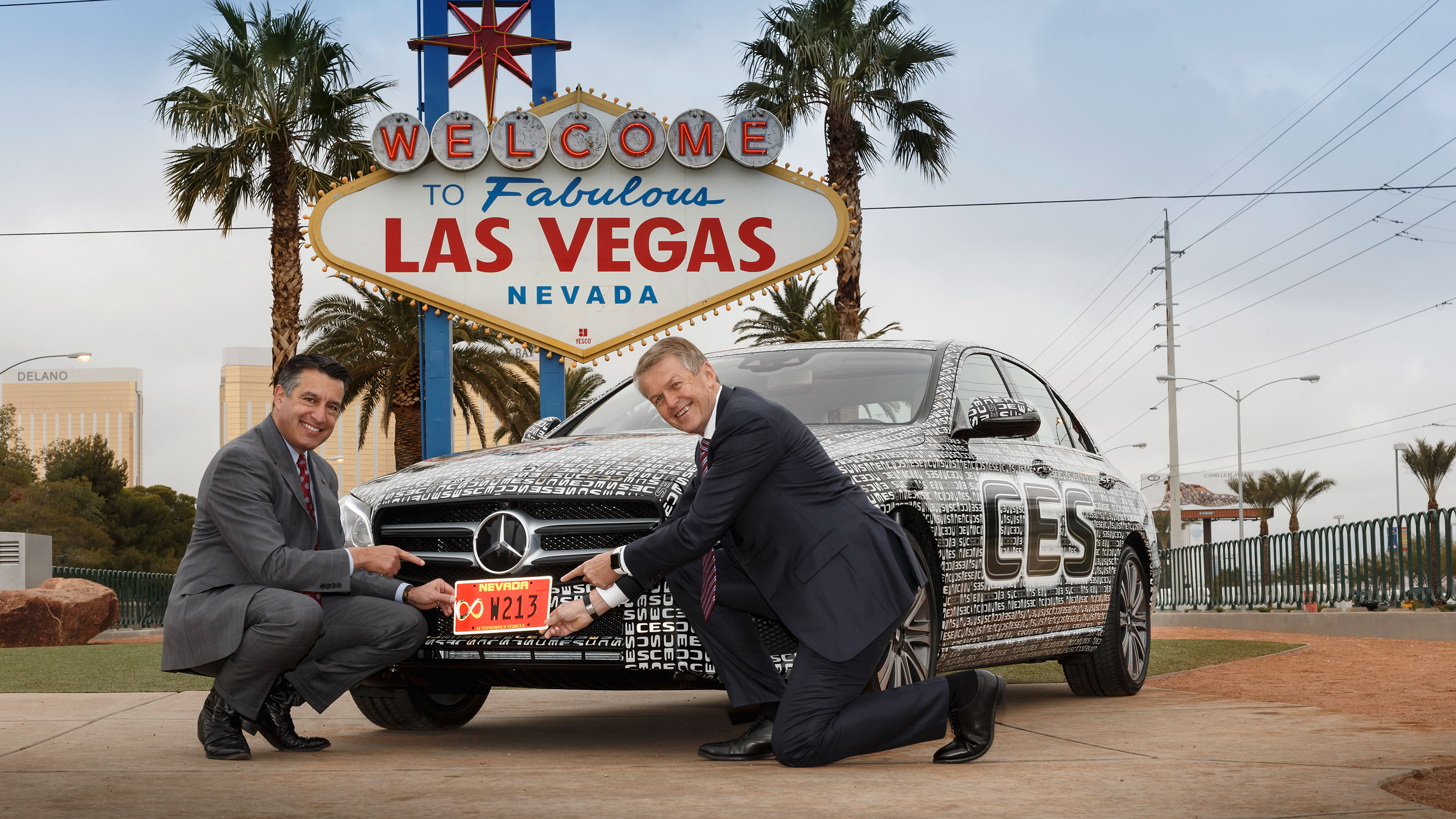 Delphi and Mobileye have also announced they'll conduct a 6.3-mile drive in challenging real-world conditions to show off the Centralized Sensing Localization and Planning (CSLP) automated driving system. 
CSLP won't be ready for production until 2019, but it's described as "the first turnkey, fully integrated automated driving solution with an industry-leading perception system and computing platform." Las Vegas is a good proving ground for the tech, and we'll be on hand to tell you how it goes. 
For its part, Volvo plans to discuss news regarding artificial intelligence and autonomous vehicle advancements during its January 4 press conference. Smarter cars that take you where you want to go? Count us in.
Finally, Nvidia CEO Jen-Hsun Huang is set to deliver a keynote, during which he'll "discuss the latest in artificial intelligence, self-driving cars, VR, and gaming." The chip giant is a big advocate for self-driving cars, recently announcing , so expect Huang to talk at length about the emerging technology. 
Phones go waterproof, 4K and foldable?
CES isn't know for its phones – those are usually reserved for MWC in Barcelona a short time later – but that doesn't mean handsets won't make an appearance at CES 2017. 
In fact, LG announced five new devices ahead of the show. They consist of four mid-range K Series handsets – the standout K10, photography-focused K8 and K4 and K3 – and the Stylus 3. Bringing back the stylus, this device has some impressive specs, and runs Android Nougat, as do the K10 and K8. Expect to learn more about the handsets, including possible pricing and release details, when CES 2017 gets underway.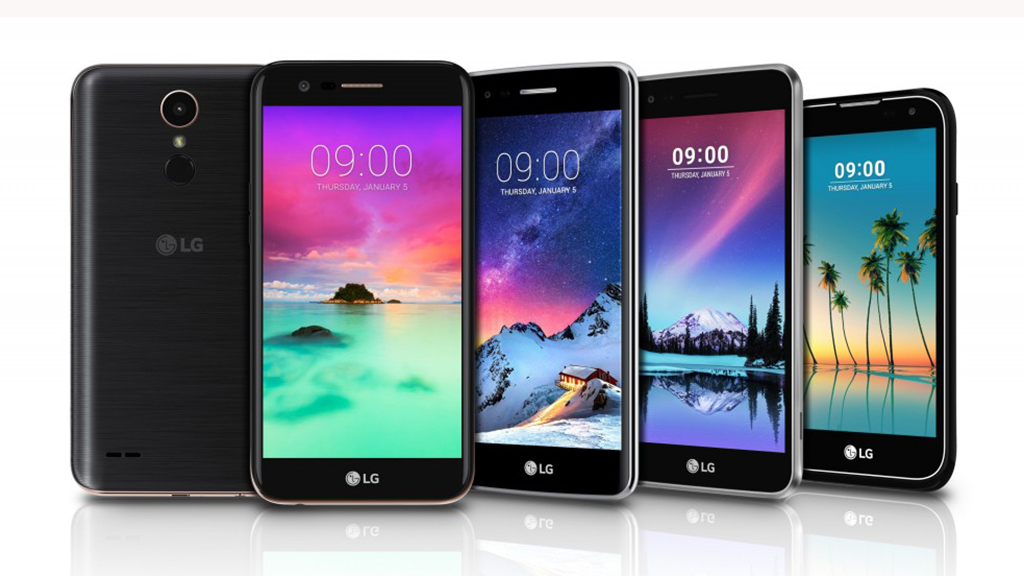 LG might not got it alone.
Big news could be on the way from none other than BlackBerry, too. Well, not exactly BlackBerry per se, but TCL, which announced in December it will build phones under the Canadian firm's brand. TCL North America President Steve Cistulli about the partnership, calling it "very exciting" and saying there's more to share come CES 2017. 
Then in the days before Christmas, TCL said it will use CES to discuss how it plans to bring the BlackBerry legacy to "a new generation of smartphones." An unveiling of some sort is in store, and our money is on a handset showing its face for the first time. 
An early November rumor points to Sony unveiling new Xperia phones at CES, including one that sports a 5.5-inch 4K display and 4GB of RAM. Could this be the long-awaited Xperia X2? We should find out during the firm's January 4 press conference at 5pm local time (1am GMT/12pm AEST), or perhaps even beforehand. 
We saw the reveal of the at CES 2016, and with the Chinese firm and its sub-brand Honor looking to make a splash in the US, unveiling a new phone at the coming edition seems like a sure thing.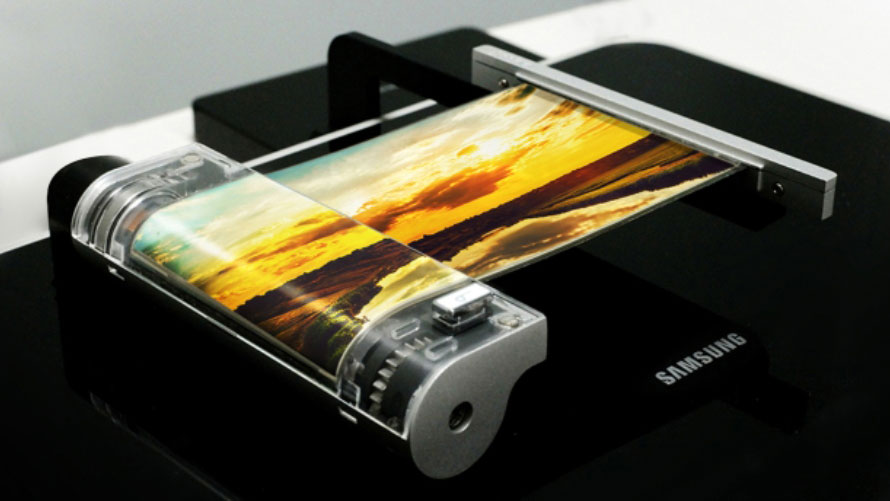 While the will almost certainly be an MWC 2017 reveal, there's a chance Samsung may reveal a foldable phone at CES. It's talked up its bendy screen tech at the show before, and with rumors pointing to the gadget giant launching on , CES seems like as good a time as any to let it out of the bag.
Finally, one US carrier look to be making the trip to Las Vegas. T-Mobile is teasing a January 5 announcement, revealing "What's Next" in its continued efforts to shake up the industry. CEO John Legere promises this is a big one, so stay tuned. 
If the likes of LG, Sony and even BlackBerry/TCL join Huawei in launching a new smartphone, we expect the devices to follow the trend set by the – namely, waterproof and headphone jack-less. 
To compete with the most popular flagships, these devices will need to come packing the latest features and at an attractive price. While the handsets may not be on the level of the Samsung Galaxy S8, they could be enough to tempt consumers to try something new.
Viva virtual reality
Virtual reality is here. Don't believe us? Just check out our reviews of the Oculus Rift, HTC Vive and PlayStation VR. Go on, we'll wait.
Consumers may have VR headsets in hand, or will soon, but what's still lagging behind is content, and that's where we expect – or at least hope – the focus will be at this year's CES. 
It's not just game makers we're talking about when it comes to content, but movie studios and streaming services need to step up their VR game, even expanding into new areas like comic books and visual novels. If they don't, it's going to be a rough year for the tech as consumers won't have a solid enough reason to buy a headset, as cool as they may look. 
There's already good news on that front thanks to Qualcomm. The silicon king, in partnership with Lionsgate, has a Power Rangers VR experience planned for CES. This mighty morphin demo will showcase the power of the all-new Snapdragon 835 chipset, in turn giving us an idea of how the punch smartphones will pack in 2017. 
We may also see some mobile and cheaper VR offerings make the trek to CES. Though pure conjecture, we wouldn't be surprised if new VR headsets from HP, Dell, Lenovo, Asus and/or Acer are unveiled right alongside laptops, monitors and desktops.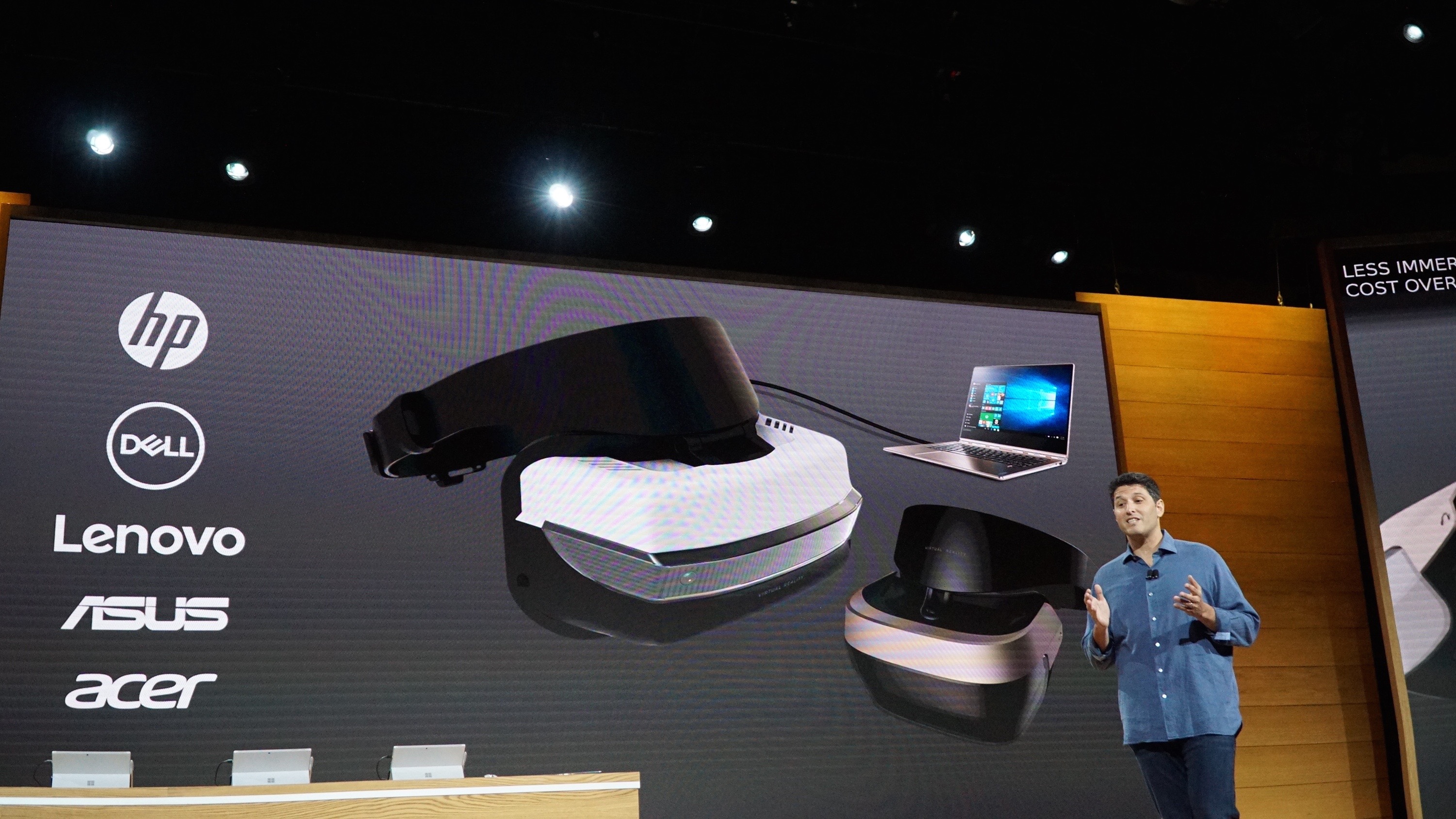 We say this because in mid-October, Microsoft announced VR headsets were on the way from these very companies for the tantalizing starting price of $299 (about £245, AU$295). 
Finally, late 2016 reports out of Asia indicated HTC plans to take the wraps off the HTC Vive 2 during CES. The headset is said to be wireless, up the refresh rate from 120Hz to 90Hz and house two 4K displays. Whether we're in for an official announcement, behind-closed-doors viewings or nothing at all is unclear, but there's a chance we'll learn more about the next Vive headset come January.  
CES is the perfect place to highlight new VR wares as the devices will get the benefit of the world's attention without their respective companies having to hold a big standalone launch event. 
The best VR headsets of 2016
Drones, wearables and more! 
As for what else to expect at CES, drones made a big impression at the last version of the show, particularly in the form of the fixed-wing, auto-pilot Parrot Disco and the first drone big enough to carry a person. Drones in every shape and size are likely for CES 2017, so keep your eyes to the skies.
On the wearable front, players like Samsung and Fitbit could once again give us a reason to be excited about gadgets that straps to our wrists, but also look for devices that go elsewhere on your body, like the Muse meditation headband we saw at CES 2016. 
2016 was a bad year for wearables, but 2017 looks bright
Computing always comes on strong at CES, and one machine we know we'll see is the Dell XPS 13. The company as much to Vocal Views, saying a convertible hybrid version of the will debut at the show. That makes our job a little easier!
Dell also on November 2 that it plans to unveil its vision for the future of desktops at CES, likely during its January 5 press conference, which promises to hold a few surprises. 
The computer giant looks set to unveil the Smart Desk, a PC with a knobby peripheral, second screen and plenty of room to work on – literally. Smart Desk is already drawing comparisons to Microsoft's , so we'll see which one comes out on top early next year.
Also look for the likes of Lenovo, MSI, HP and other computer producers to share their latest wares, from ultra-light laptops to eye-piercing monitors to innovations designed around virtual reality.  
LG is packing a number of monitors for CES, including a 4K, HDR-compatible screen with a blistering 3840 x 2160 pixel count. Typically reserved for TVs, HDR should deliver a crisp viewing experience on the 32-inch monitor. 
The firm also has a floating speaker in its CES carry-on – let's just hope it doesn't fly away before the show. LG also unveiled upgrades to its Tone range of headphones heading into CES, including chopping off a few wires.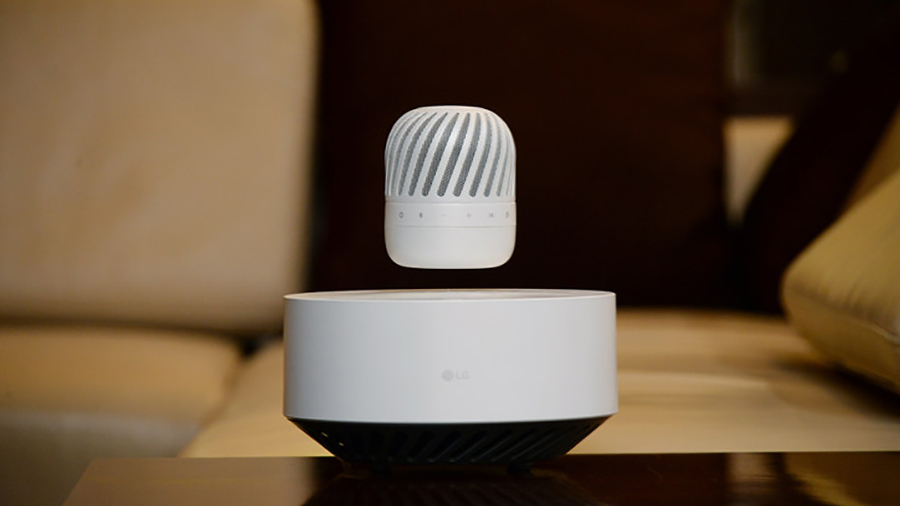 Audio will make sound waves as it always does, and we expect to see more companies come out with multi-room audio solutions similar to Sonos. More soundbars should pack Dolby Atmos, and we predict a bigger push for object-based audio systems, or systems that support either Dolby Atmos or DTS:X. 
Samsung started the CES sound party early by announcing a new soundbar, speaker and Ultra HD Blu-ray player that carry its Ultra-high Quality Sound audio tech. 
Stay tuned as we keep this page constantly updated with the latest CES news and rumors leading up to the show! 
Don't wait till next year to buy a new fitness tracker
Looking for more pre-show CES 2017 news? Check out the official site