After a year and a handful of months with the impressive, not to mention commercially successful, Surface Pro 4, it's only natural that we tech lovers are thinking about a proper sequel. Although Microsoft is already reaping the benefits of Apple's oversights, you can be certain that Redmond continues to endeavor to stay on top.
Rumors of a Surface Pro 5 have been floating around the internet since the current model was catapulted onto store shelves. The keyword there is "rumors", however, as very few of those reports cite trustworthy sources. That goes without mentioning folks clamoring across message boards for their most desired features. (Can you guess the most popular one? It rhymes with "flattery.")
Cut to the chase
What is it? The would-be fifth Surface Pro tablet
When is it out? Current rumors point to March 2017
What will it cost? Likely as much as – if not more than – the current model
Surface Pro 5 release date
As revealed by Microsoft in October, the second major update to Windows 10 is expected to arrive in spring 2017, rumored to correspond with the launch of an unspecified family of hardware. More specifically, this "Windows 10 Creators Update" will bear performance advantages and a generous helping of added functionality when it's expected to touch down in March.
The hardware in question likely consists of the Surface Pro 5, Surface Book 2 and the long-rumored Surface Phone. With Intel's Kaby Lake processors being the newest, the most obvious upgrade for the former two would be the move to these up-to-date chipsets – Core i7-7700HQ, anyone?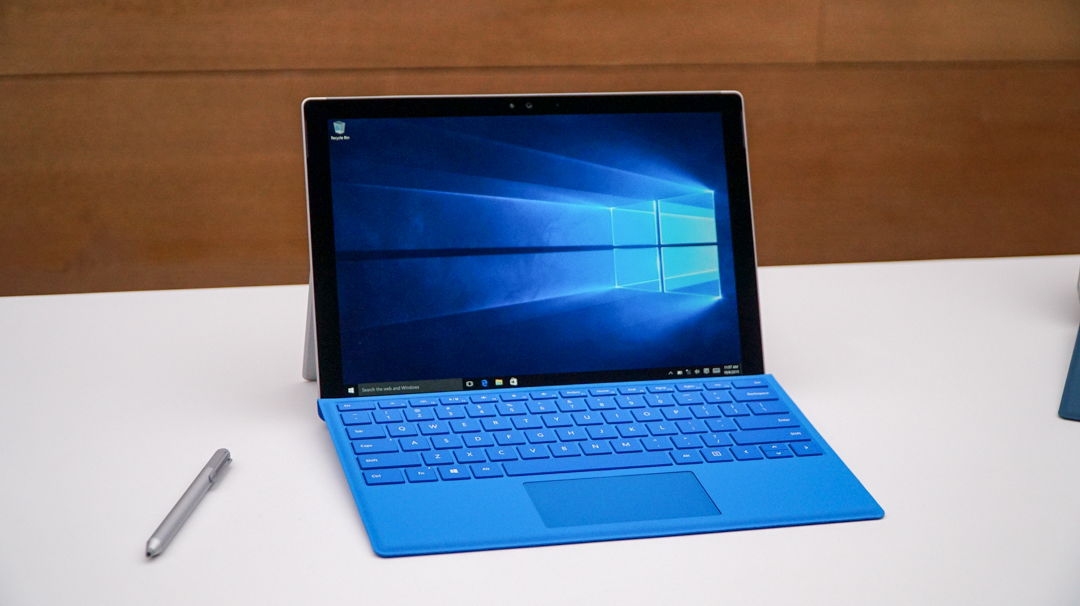 Surface Pro 5 price
Historically, Surface pricing has sparsely fluctuated year after year. For that reason, we expect to see the Surface Pro 5 start at $899 (£749, AU$1,349) and escalate from there depending on specially configured hardware and bundled accessories.
That said, while it wouldn't be ideal for Microsoft's most devoted users if the company deviated too far from the norm, ambitious upgrades may necessitate that it does. For the price of the next Surface Pro to differ from its predecessors, it would have to offer some serious advantages over its last-gen sibling – not just a run-of-the-mill spec boost. 
Regardless, the ball is in Microsoft's court here, and if pricier new additives are implemented into the baseline model, it's not unprecedented for PC makers to issue a price hike (see: the latest MacBook Pro).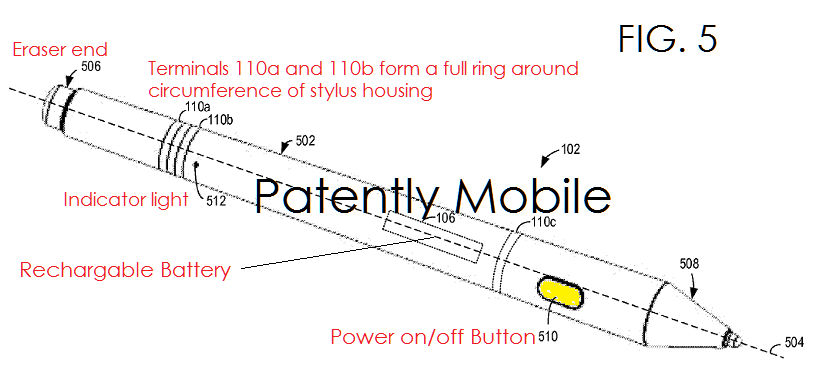 Surface Pro 5 stylus
One piece of the puzzle regarding every new Surface is how Microsoft will upgrade its Surface Pen stylus accessory that comes bundled with each tablet. Back in January, it was uncovered by Patently Mobile that Microsoft had filed for a rechargeable stylus.
Specifically, the patent detailed a magnetic charging dock built to give the new Surface Pen its juice, seemingly with connectors meant for a Surface Dock mounting. Such a venture makes a lot of sense for Microsoft, as the iPad Pro's Apple Pencil has precisely this edge over the Surface Pen, able to charge by awkwardly connecting to the tablet via its Lightning port.
Another interesting patent filed by Microsoft describes a renewed Surface Pen loop, designed to latch the Surface Pen onto your Surface devices via a USB connection. Not only would it hold the Surface Pen into position when needed, but it would simultaneously charge the accessory for prolonged continuous use.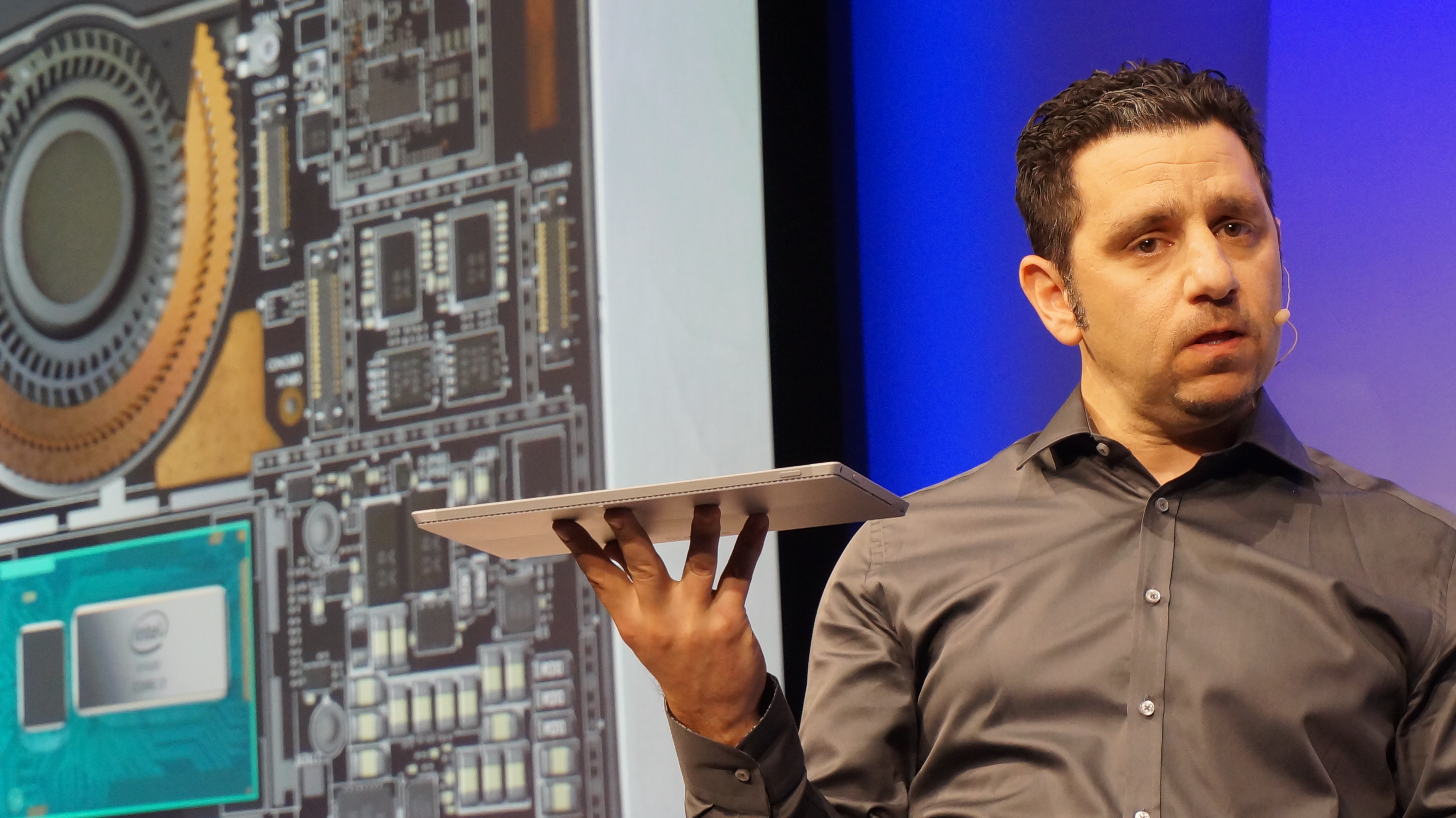 What we want to see
Look, as much as we've been impressed by the Surface Pro 4 – firmware issues aside – there will always be room for improvement. (That would be the case even if it had earned our Editor's Choice award.) From the screen size and resolution to the hardware inside, we have a few ideas for how Microsoft could craft an even better Windows 10 tablet.
Longer battery life
This is a bit of low-hanging fruit, but countless customers have lamented the Surface Pro 4's battery life – regardless of issues with its "Sleep" mode. We rated the device for 5 hours and 15 minutes of local video playback.
That's well below Microsoft's promise of 9 hours of video playback, but we all know that few, if any, laptops actually meet their promised battery life approximations. Our video playback figure is in line with the average laptop, though it's a far cry from what its nemesis, the MacBook, can hold on for.
Ideally, and realistically, we'd like to see at least 7 hours of battery life reliably from the next Surface Pro tablet. That would put it closer in line with the MacBooks as well as competing tablets, like the iPad Pro. Plus, if the reports via Yahoo News  are true, a battery boost would come in handy for the eSIM card said to be inside the Surface Pro 5.
That goes without mentioning the leaks originating from MSPowerUser portraying the imminent addition of e-book sales on the Windows 10 Store. Integration of extensive reading materials paired with a "Game Mode" that's keen on performance while playing games, the forthcoming Windows iterations are sure to ask more from the Surface Pro 5's lithium-ion.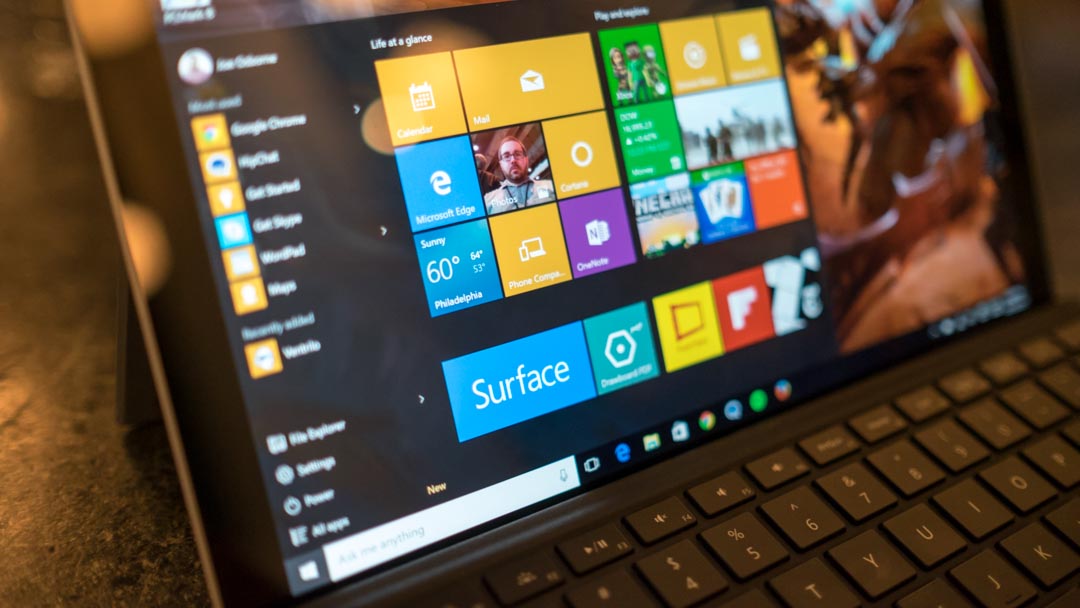 An even sharper (and/or bigger) screen
With the Surface Pro 4, Microsoft managed to outrank countless rivals in both the laptop and tablet spaces when it comes to screen resolution. With a razor-sharp 267 ppi (pixels per inch) already at 2,736 x 1,824 pixels within a 12.3-inch screen, it's not as if the Surface Pro 5 needs to be much sharper.
However, if the next Surface Pro were equipped with, say, a 4K (3,840 pixels wide at the very least) screen, that would rip its productivity and entertainment capabilities wide open. Film and photo editors could work at the native resolution that's increasingly becoming the norm, while average Joe's (teehee) could finally watch Netflix in 4K on a tablet.
That said, the realm of super sharp resolutions might be reserved for the Surface Book range at this point. So, why not up its size a bit?
The Surface Pro 4 is big enough for almost all tasks, but it's still not the established default size for most laptops: 13.3 inches. Then again, doing so may cannibalize Microsoft's market by negating the need for its Surface Book.
On the other hand, maybe the iPad Pro is onto something with its 12.9-inch display. After all, we're not asking for a gargantuan monster-sized tablet, just a slight size boost. Assuming the resolution doesn't bump up too much alongside a size increase, the extra space could allow for a battery life boost.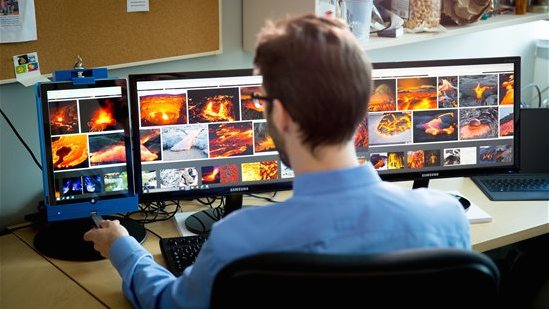 It might finally be time for USB-C
With the latest MacBook Pro and HP Spectre among the most famous devices to adopt the latest in USB interfaces, USB Type-C (or simply USB-C) is an overdue feature for the Surface Pro. 
A reversible, versatile port (or two?) may be just what the Surface Pro 5 needs to mitigate the product line's lacking input/output problem. A single USB 3.0 port and a proprietary charging port aren't going to cut it for much longer, and with the help of a specialized set of adapters, USB-C is infinitely more utilitarian.
At the same time, Microsoft may want to include a standard USB 3.0 port, too, in order to natively meet the system requirements for its own Windows 10 VR headsets. If the company wants to lead the pack in the business of affordable virtual reality solutions, it's a no-brainer to make the Surface Pro 5 compatible.
Word around the tech world says we're only a few months out from a release – plenty of time for the rumor mill to fire up. Stay tuned to this space in the coming months for the latest on everything Surface Pro 5.
These are the best 2-in-1 laptops around
Gabe Carey has also contributed to this article