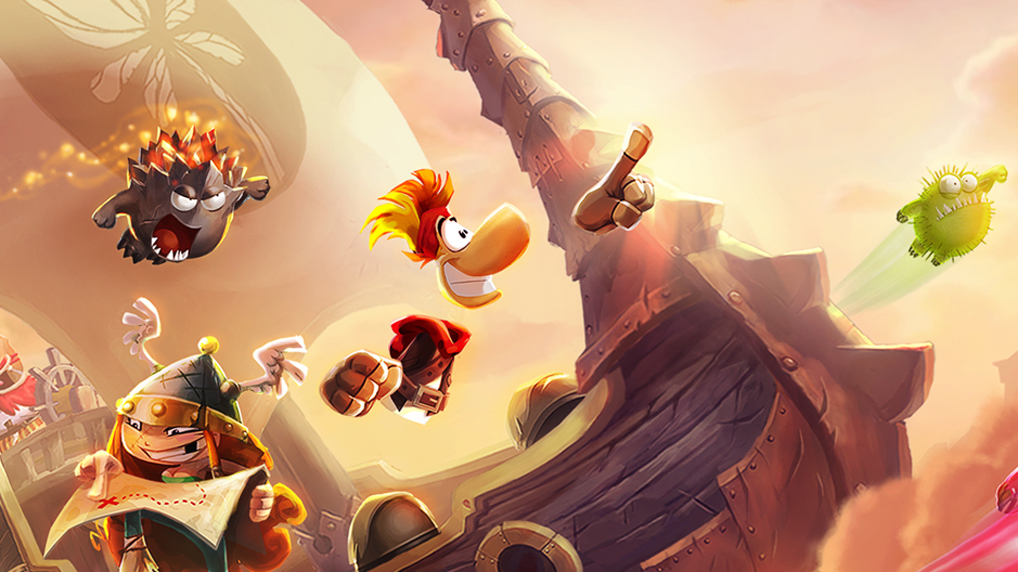 The days when you had to buy a dedicated gaming rig and spend a load of cash for a quality gaming experience are long gone. Thanks to the iPhone (and iPod touch) and the App Store, you can get an excellent mobile gaming experience for just a few bucks (or quid, for that matter), or even less.
In fact, a lot of the games out there are free. But can you get great games for nothing at all, or is the 'free' section of the App Store just a shoddy excuse to bombard you with in-app purchases?
The answer is, of course, both. The trick is finding the gems amongst the dross, and what follows are our picks of the bunch: our top free iPhone games, presented in no particular order, including both long-time classics and brilliant cutting-edge recent releases. We've even included a VR game for you… aren't you lucky?
If you're a fan of knocking metal balls about, you're likely frustrated with iPhone pinball. Even an iPhone Plus's display is a bit too small, resulting in a fiddly experience replete with eye strain. Enter , which rethinks pinball in a manner that works perfectly on the smaller screen.
In PinOut's neon-infused world, you play against the clock, hitting ramps to send your ball further along what's apparently the world's longest pinball table. Rather than losing a ball should it end up behind the flippers, you merely waste vital seconds getting back to where you were. When the clock runs out: game over.
The result is exciting and fresh, and the relatively simple mini-tables are ideal for iPhone. Moreover, the game's immediacy makes it suitable for all gamers, overcoming pinball's somewhat inaccessible nature.
One of those games happy to repeatedly punch you in the face, is a brutal single-screen platformer. The premise is that the mice have stolen all the stars, and hidden them in a dungeon. It's up to the heroic Nekosan to retrieve them.
The snag is that, unlike most platform games, Nekosan only affords you control by way of tapping anywhere on the screen. Depending on where the kittie's positioned, said tappage might fling him into the air, have him leap from a wall, or help him bound on a mid-air switch.
You must therefore figure out how to traverse each puzzle-like level, using perfect timing to ensure the jumping feline isn't killed. And while you do, suitably, get nine lives, you'll find they disappear extremely rapidly.
At a glance, looks like it's arrived from a 1980s console. Bright colors, chunky pixels, and leapy gameplay put you in mind of a Mario or Alex Kidd adventure.
But although Super Cat Tales twangs the odd nostalgia gland, the controls make it a thoroughly modern affair. Character movement happens by tapping the left or right screen edge – hold to move or double-tap to dash. While dashing, your moggie will leap from a platform's edge; and if sliding down a wall, a tap in the opposite direction performs a wall jump.
At first, this feels confusing, as muscle memory fights these unique controls. Before long, though, this smart design dovetails with succinct levels packed with secrets, collectible cats with distinct abilities, and gorgeous aesthetics, to make for one of the best games of its type on mobile.
The Mikey series has evolved with every entry. Initially a speedrun-oriented stripped-back Mario, it then gained swinging by way of grappling hooks, before ditching traditional controls entirely, strapping jet boots to Mikey in a kind of Flappy Bird with class.
With , the series has its biggest shift yet. Scrolling levels are dispensed with, in favor of quick-fire single-screen efforts. Now, Mikey auto-runs, and you tap the screen to time jumps so he doesn't end up impaled on a spike or plummet to his death.
It sounds reductive, but the result is superb. Devoid of cruft and intensely focused, Mikey Jumps is perfect for mobile play, makes nods to previous entries in the series (with hooks and boots peppered about) and has excellent level design that sits just on the right side of infuriatingly tough.
Minimal arcade game is another of those titles that on paper seems ridiculously simple, but in reality could result in your thumb and brain having a nasty falling out.
A little square scoots back and forth across the screen, changing color whenever it hits the edge and reverses direction. Your aim is to tap a matching colored column when the square passes over it.
The snag is that the square then changes color again; furthermore, the columns all change color when the square hits a screen edge.
To add to your troubles, Higher Higher! regularly speeds up, too, thereby transforming into a high-octane dexterity and reactions test. Combos are the key to the highest scores and, as ever, one mistake spells game over.
is a somewhat abstract game that borrows from endless runners and rhythm action titles. You play as a white hexagon, sliding left to right to scoop up green hexagons streaming in from the top. You can also tap, which jumps you to the relative horizontal location while simultaneously switching deadly red hexagons to green (and greens to red). It sounds complicated, but it really isn't.
Survival is reliant on observation and quick thinking, where you must constantly ensure whatever hexagons are coming up are the right color, jump across at the perfect moment, and slide to scoop them all up. Last long enough and you unlock new modes and music.
It would have been interesting to see choreographed levels with percentage scores, rather than games comprising semi-randomized waves that always end on a single missed hexagon; nevertheless, Satellina Zero is a fresh, compelling arcade experience.
is a furious, high-speed color-matching game that punishes you for the slightest hesitation. The initial mode plonks you in front of a three-by-three grid, and you have to swap colored squares, Bejewelled-style, to make complete lines, which then vanish.
The timer is the key to the game. A clock sits in the upper-left of the screen and rapidly counts down, giving you only a few moments to complete a line. If the timer runs dry it's game over; make a line and it resets, giving you another few seconds.
The intensity is therefore always set to maximum, nicely contrasting with the game's friendly, bold colors (which amusingly turn stark black and white the instant you lose); and if you stick around, you'll find further challenges by way of boosters and tougher modes.
 
There are few arcade games as refined and perfectly considered as – and we're talking across all platforms, not just iPhone.
The game places you in procedurally generated dungeons, tasking you with eating all the flowers, grabbing a key and making for the exit. All the while, you auto-shoot ahead, blasting away at each dungeon's denizens.
What sets the game apart from its contemporaries is its energy, vitality and variety. Multiple modes shake up strategies, and the many different foes that beam in have distinct personalities to keep the gameplay varied.
Some relentlessly home in on you, whereas others are content blowing anything around them to pieces – including the maze. Suitable for one-thumb play in portrait or landscape, Forget-Me-Not is an arcade classic.
Aptly named, given that it has loads of platforms and aims to make you panic, is a high-speed single-screen platform game. Whenever you enter a new screen, you've a split second to work out what's going on before you forge ahead, trying to beat its various traps. As is so often the way on mobile gaming titles, a single slip up spells death.
There's auto-runner DNA in Platform Panic, since your little character never stops running – although you can change their direction with a swipe and, crucially, leap into the air. Over many games, you'll figure out how to beat each screen, and then it's just a question of chaining together a number of successful attempts.
This is easier said than done, mind. Scores of over a dozen are something to be proud of in Platform Panic's world. Still, games are short enough that when your little cartoon avatar is rudely impaled, there's always time for another go.
One of the most absurdly generous deals we've ever seen on the iPhone, is a monstrous platform adventure that's given away entirely for free. Many dozens of levels across eight zones find the titular Cally searching for her parents, who've managed to get kidnapped by an evil genius – for the third time.
Unsurprisingly, Cally's not overly chuffed with this turn of events, and she also happens to be worryingly heavily armed for a young pigtailed girl. She leaps about, blasting enemies, finding bling, and making for an exit, in tried-and-tested platforming fashion.
This is a tough game. Although you can have endless cracks at any given level, Cally's Caves 3 is based around checkpoints, forcing you to not just blunder ahead. But smart level design and a brilliant weapon upgrade model keep the frustration to a minimum and ensure this is one of the best games of its type on the iPhone.
Apparently turned off by chess's commitment to beauty, elegance and balance, the developer of set out to break it. You therefore start your first game with a seriously souped-up set of pieces: several queens, and loads of knights. Your hapless computer opponent can only look on while lumbered with a suspicious number of pawns.
One easy win later and you're full of confidence, but Really Bad Chess keeps switching things up. Rather than the AI getting better or worse, the game changes the balance of your set-up. As you improve, your pieces get worse and the computer's get better, until you're the one fending off an overpowered opponent.
It's a small twist on the chess formula, to be sure, but one that opens up many new ways of playing, whether you're a grandmaster or a relative novice.
In , you careen along winding roads, smashing your chunky car into other similarly Lego-like vehicles. When possible, you lob missiles about with merry abandon, boost, drift, and generally barrel along like a lunatic. It's a bit like a stripped-down Burnout or a gleefully violent OutRun.
Your terrorising of other road users (through near misses and blithely driving on the wrong side of the road), rewards you with coins to spend on powering up your ride. Do so and Maximum Car speeds up significantly, veering into absurd and barely controllable territory.
Takedowns (as in, smashing other cars off of the road) are also positively encouraged; destroy the same car over enough races and it'll be unlocked for purchase.
Along with a tongue-in-cheek commentary track, this is all very silly entertainment – great for quick bursts of adrenaline-fuelled racing, and absolutely not the sort of thing to play before a driving test.
This third entry in the Dots series, Dots & Co, will be familiar to anyone who's played the previous efforts. The aim is to collect a pre-set number of colored dots on each level, which is achieved by dragging out paths through dots of the same color. Manage to draw a square and all dots of the relevant color vanish.
Complications come by way of odd-shaped levels that often leave you with small groups of dots stranded within awkward shapes, and obstacles that need clearing. Cartoon 'companions' help a bit here, blasting away at the board once you've powered them up, and there are also a few special powers to make use of.
It's here the charms of Dots & Co fade slightly – as the game progresses, you can't help but feel you're being given impossible tasks, and that an awful lot of luck is required to beat levels without resorting to buying tokens to spend on powers or extra moves. Despite this, Dots & Co remains a pleasant and engaging time sink.
They don't come much simpler than Kubix, which sums up the aim of the game in what follows the hyphen in its full App Store name: 'Catch the white squares and avoid the black ones'. There is, fortunately, a bit more to it than that. As you're tilting your device to sneak past black squares and scoop up white ones the latter add to an ever-depleting energy reserve.
You'll also regularly see squares with a question mark barging their way into the arena. Catch one when it's white and you'll get a nice surprise, such as all of the squares temporarily turning white. Grab one when it's black and you'll be in for a nasty time, trying to survive in a sea of black squares, or avoid such pixels of evil while piloting a suddenly awkwardly unwieldy white circle.
Two games in one, Big Bang Racing offers a breezy single-player trials experience on trap-filled larger-than-life tracks, and then multiplayer races across similarly crazy courses. The visuals are very smart, with your odd little alien rider imbued with plenty of personality; the controls work well, too, with two pairs of buttons for moving and rotating your bike.
The game's infested with the usual trappings of modern freemium titles – chests; timers; in-game gold; in-app purchases – but, surprisingly, this doesn't make much difference nor really impact negatively on the experience. With a little patience, you can play a few races every day, gradually improving your bike, winning races, and mastering courses.
Collect enough bits and bobs from chests and you can even have a go at creating and sharing your own tracks, using an excellent built-in editor.
Poker and Solitaire have been smashed together before, in the excellent Sage Solitaire, but Politaire tries something new with the combination.
At all points, you can see the next three cards from the draw pile. You then swipe away unwanted cards from your hand with the aim of those remaining and any newcomers forming a poker hand, which then vanishes, automatically bringing in more new cards.
When possible, you want to score 'combos', through multiple hands subsequently occurring with you doing nothing at all. Naturally, this requires a little luck, but there's also plenty of skill here, in terms of managing your cards and figuring out what's coming in the pile.
It sounds confusing, but give it time and it'll dig into your very soul.
For free, you generously get the entire main single-deck game, which rapidly becomes furiously addictive. Splash out for the one-off IAP (US$1.99/£1.49/AU$2.99) and you unlock double-deck mode and alternate card designs, along with getting rid of occasional ads.
illi is a quaint one-button puzzle platformer that simply requires you to tap the screen to jump from ledge to ledge and collect all the crystals in a stage.
Its beautiful visuals will draw you into its simplistic yet engaging gameplay, while its puzzles will challenge you with bonus requirements and unique tricks. And there's the 60 levels too that are sure to mesmerize and impress as you dodge through this cheeky little title.
Loop Mania is an addictive arcade game that is sure to challenge your reflexes and timing skills. In order to increase your score you need to collect as many dots as possible as your circle races around a circular loop, while avoiding bigger balls on its path.
The trick is to tap the screen to launch your ball onto the others to destroy them for extra points. Just don't tap at the wrong time or your race is over.
Choose your own path and explore the gothic avenues of the Victorian city of Fallen London. Define your destiny and craft your character's fate with each choice you make and quest you complete.
This literary RPG boasts excellent writing that is sure to pull you into its dark yet comedic world as you befriend the locals and choose the path you think you want to go on.
Spellspire rewards you for having a large vocabulary as each dungeon you plunder requires you to come up with as many words as possible to defeat its enemies and reach that elusive treasure at the end.
The money you get from all that looting can then be used to upgrade your spells and weapons to make each word you spell deal even more damage. How many levels can you clear?
Star Harvest is an arcade game that has you harvesting energy given off from the explosion of a super nova. In order to create a super nova, however, you need to push or pull planets and other space matter into their sun to blow it up.
Make money from all the deaths you cause and upgrade your ship to make the next job even easier. It's a bit dark, but it's also just business.
As its name implies, Looty Dungeon tests your survival skills as you loot your way through endless dungeons teeming with traps, bosses, and falling floors.
Pick up coins to purchase additional heroes, each with different powers and stats, keeping the game fresh. Hidden dangers can easily put an end to your looting, so tread carefully and carry a big sword – which is just good advice for life really, isn't it?
Well, maybe not a sword. Perhaps a sense of self-confidence… life can sometimes be about metaphors too.
PKTBALL takes ping pong and turns into an endless arcade addiction. Outsmart your opponents to get the best score you can, get money, and unlock lots of colorful playable characters, each with their own court and soundtrack.
Once you've mastered the basics you can challenge your friends in local multiplayer matches or simply smash your way to the top of the leaderboards. This is the kind of game that you'll start playing while making dinner and only look up from when the fire brigade are breaking down your door.
A kingdom of Disney characters can be unlocked in this alternative look at the popular road-crossing game – intelligently titled Disney Crossy Road.
It's a 'magical take' on a game that has been downloaded over 50 million times, and designed to attract a new raft of players.
Cross as many roads as you can and collect coins to purchase even more stars spanning various Disney films, each with their own music and world for all you film fans out there.
And as you can imagine (if you've played the 'normal' Crossy Road before), you'll see how far you can survive with your favorites from Toy Story, Lion King, Zootopia, and many more.
We're just pleased that Jafar isn't in there. That dude is the WORST.
Colorful, casual, and addictive, Slide the Shakes is a game that stays true to its name and challenges you to slide various milkshakes onto specially marked areas on a counter without tipping them over. Simply pull back and send your glass flying and hope it lands where you want it to.
Sparkwave is a simple yet addictive game where you guide a spark of light through an endless path composed of traps, collectibles, and power-ups. You'll need to have fast fingers if you want to stay alive as obstacles will spawn seconds before you rush into them. You can also pick up crystals to unlock new sparks and power-ups which can completely change the way you play.
The classic run-and-gun franchise takes on the tower defense genre in Metal Slug Attack. Missions in this colorful title ultimately come down to destroying your enemy's stronghold using your own deck of troops. You can also play online with others, and go on missions to rescue prisoners, weapons, or items that can aid your campaign.
Tennis Champs Returns is a robust remake to the 1995 Amiga tennis game and brings with it plenty of great additions and mobile-friendly controls. You can move up the ranks in career mode and challenge the computer to increasingly difficult matches. Or, compete with opponents all over the world in quick bouts. Daily challenges and mini games help to keep the interest levels going.
Bring some color into a drab world in Splash Cars, a racing game that lets you drive around literally painting the town red, green, and other colors while avoiding the cops. Pick up gas to keep driving and collect coins to unlock power-ups that make completing each level's paint requirements a whole lot easier.
A beautifully pixelated adventure, Sky Chasers requires you to use your fingers to guide your character along side-scrolling paths collecting coins and completing side-quests for his friends. Your cardboard ship has a limited fuel supply, so you'll occasionally have to stop by checkpoints to refuel and avoid any pesky enemies that add an element of danger to your otherwise peaceful trip. Solve simple puzzles and upgrade your ship as you enjoy its rich colorful worlds.
Rust Bucket turns the concept of a turn-based game into a puzzle-like roguelike that is a blast to play. Each level requires you to navigate your way through a dungeon to reach its goal, but with every step you take, your enemies also move in different patterns. Strategy is key to surviving since you don't want to step in front of an enemy knowing it may kill you in your next turn.
Planet Quest is a rhythm-based arcade game that has you play as an alien who abducts animals to the beat of some catchy music. Time your taps well for perfect abductions, but avoid zapping any flowers since aliens apparently don't like them very much. Over an hour of electronic, techno, and diverse music await your ears as you aim for a better score each time you play.
Learn about clean energy as you play through beautiful worlds in The Path to Luma, a puzzler that has you traveling from planet to planet to power them back up. Rotate entire planets and use the power of natural energy like sunlight and wind to power up switches and open the way forward to your next destination. With a little hard work, dying planets come alive as you play through 20 relaxing levels.
Searching for his lost grandpa, a little boy gets lost underneath a lighthouse and now must escape from a labyrinth filled with traps and secrets. Each inventive dungeon must be rotated in order to guide the boy to the tunnel leading to the next one. You'll need to prepare yourself for spikes, levers, crumbling platforms, and other challenges that amp up the difficulty as you try to survive Beneath the Lighthouse.
What do bears and artwork have in common? Not much, but this pairing makes for a great puzzler starring a bear whose mission is to take down various art galleries that have invaded his woods. Bears vs. Art gives you dozens of levels where you'll need to destroy paintings, bowl over snooty patrons, or a mixture of both. A ticking clock, limited moves, and even artful traps will change things up and challenge you as you play rough.
Does Not Commute is a curious puzzler that requires you to drive cars to their destination, but the catch is that previously-solved routes play live as you figure out the next one. A timer is constantly ticking down, so not only will you need to be mindful of the traffic, but you'll also need to be fast and pick up power-ups to extend your commute. Your driving and logic skills are sure to be tested.
Choose from one of five races and classes and take on an expansive world in Order & Chaos 2: Redemption, a robust MMORPG that is made for mobile play. Whether you team up with friends or go it alone, Redemption's plethora of rewarding quests will keep you coming back for more as you explore the beautiful and menacing kingdom of Haradon. Daily quests, challenges, and PvP duels are sure to keep you on your toes no matter how you play.
Collect teddy bears and use them to aid you in making words in the adorable Alphabear. Daily boards and challenges require you to come up with words with the letters that appear on your screen. Each time you do, bears will populate the board and get bigger the more letters you use around them. Make the biggest bear you can and rack in the points and the bragging rights.
Down the Mountain is a bit like Crossy Road, but you're not crossing any streets or dodging traffic. Instead, you'll need to guide your intrepid mountaineer down blocks a la Q*bert and avoid dangerous flooring, bears, and other random obstacles that will end your descent. Open presents along the way and gather coins to unlock more colorful characters to climb down with.
Dominate your friends or random strangers in Capitals, a friendly word game that takes some strategy to master. Each time you challenge someone, you need to use the letters around your "capital" to expand your area of influence. If your enemy uses your letters, he'll capture them and slowly start to take over. A good grasp of vocabulary and some quick thinking skills are your best tools to conquering everyone's capital.
No one really knows why the chicken crossed the road, but Crossy Road doesn't feature just chickens, and the reason why you'll be crossing each dangerous street is to climb that leaderboard. Time your jumps carefully, and tap and swipe the screen to move as you collect coins to unlock new characters and hilarity. Just be sure to avoid traffic, cannon balls, gaps, and so many other random bits of danger that can end your travels in an instant.
Homage to 16-bit platformers of the past, Super Dangerous Dungeons is sure to bring you back in time with its pixelated visuals and SNES-inspired soundtrack. Forty-eight colorful levels that feature classic traps are sure to keep you challenged as you solve puzzles, turn on switches, and find that elusive key to open the door to the next one. Avoid those bottomless pits and dangerous water and you'll be fine.
Make words as fast as you can in this fast-paced game that combines falling blocks with a bit of wordplay. The object of Coolson's Pocket Pack is to survive for as long as you can while you make words of a set length using the letters that start falling down. Think fast and move letters around to make your way through consecutive words for extra chain combos, but take too long and the screen will overflow – game over.
We've seen quite a few spot-kick flick-based efforts on the iPhone, but Tiny Striker also brings to mind old-school arcade footie like SWOS. It's all goalmouth action here, though, with you scoring from set-pieces, initially against an open goal, but eventually by deftly curling your ball past walls of defenders and a roaming 'keeper.
The wee knitted chap from LittleBigPlanet lands on iOS, in yet another endless runner. We should yawn and hit delete, really, but Run SackBoy! Run! is absolutely gorgeous, with stunning scenery based on the LittleBigPlanet titles. The gameplay's intuitive and simple, but inventive level design will keep you coming back time and time again.
You know that popular Fallout 4 game we've all been getting excited about? Why not get in the post apocalyptic mood with this Bethesda made spin-off game? Fallout Shelter sees you take control of a Vault from the game series as you try to keep all its dwellers happy whilst protecting them from the horrors of the outside world. It's a funny little way to get excited about the upcoming game whilst also being great in its own right.
You have to give Stranded: Mars One a little time to properly get its hooks into you. At first, it appears to be yet another auto-runner. The blocky retro graphics are cute, but, well, we've seen it all before. But then you notice the smart level design, and the way in which you have to keep your little astronaut's speed up, lest they run out of oxygen. Sliding, jet-packs and wall-jumping are lobbed into the mix as the game flings increasingly complex caverns in your direction. The result ends up akin to an 8-bit Rayman in space — and that's before you've even delved into async multiplayer races!
You can't help but get a sense of having seen it all before when first playing Fallen. Pretty soon, though, you'll be hypnotised by its subtly engaging mix of pachinko and colour-matching, along with a pleasing soundtrack that feels like someone's sneaked Kraftwerk into your iPhone. The game itself is simple: balls drop from the top of the screen and you must rotate your coloured wheel so they hit the right bit. Three errors and you're done. Spin all the way round between hits and you get coins that can be spent on boosting upgrades that occasionally fall from the top of the screen.
The first iOS Sonic kart game worked nicely on the platform (a rare thing for the genre), and this sequel doesn't disappoint. You get plenty of dynamic, colourful tracks to speed around, grabbing power-ups and boosts along the way. Periodically, your kart will transform to become a boat or plane, adding further dimensions to the racing action. It's a bit grindy now and again, but you won't care when you're drifting like a loon across an aircraft carrier, before plunging into the sea.
This sweet survival game is full of character, as you assist a Victorian gent, out for his evening constitutional. The problem is it's a bit windy, and the gent's hat is in danger of blowing away during a gust – press the screen and he holds it in place. Each step increases your score and also the chances of seeing thoughtful comments from the hatted chap.
BaconBaconBacon feels a bit like Bejeweled slipped through a time-warp and collided with oddball British gaming humour from the early 1980s. Instead of gems, you swap pigs, and must smite vegans guarding them for extra points. Bonus pigs can be matched for extra sausages, or to fill a ketchup bomb.
In this insanely tough arcade test, you coax a finicky biplane through side-on levels of floating islands. The slightest touch on anything but a collectable coin or runway spells doom, and ghosts of previous crashes helpfully litter the way as you retry. IAP is available to buy coins for restart points, which in this case are tacit admission of your lack of gaming prowess.
The Boulder Dash series has a long pedigree, but this is the first time its co-creators have teamed up since the classic 1984 original. It's also the first time (in several attempts) the game has worked on iOS. The game itself is business as usual: dig through dirt; avoid boulders and enemies; grab gems. But it looks great, controls well, and even includes the original caves as an optional IAP.
Sky Force 2014 celebrates the mobile series's 10th anniversary in style, with this stunning top-down arcade blaster. Your little red ship, as ever, is tasked with weaving its way through hostile enemy territory, annihilating everything in sight. The visuals are spectacular, the level design is smart, and the bosses are huge, spewing bullet-hell in your general direction.
We imagine this Crazy Taxi rethink will alienate some fans of the original series, but plenty of the classic time-attack racer's feel remains intact. You zoom through city streets, picking up and dropping off fares against the clock; only this time, everything's largely on rails. It's sort of Crazy Taxi meets Temple Run, with plenty of upgrades and mini-games to master.
At some point, a total buffoon decreed that racing games should be dull and grey, on grey tracks, with grey controls. Gameloft's Asphalt 8: Airborne dispenses with such foolish notions, along with quite a bit of reality. Here, then, you zoom along at ludicrous speeds, drifting for miles through exciting city courses, occasionally being hurled into the air to perform stunts that absolutely aren't acceptable according to the car manufacturer's warrantee.
We're pretty certain if there's one thing you shouldn't be using for a joyride, it's a jetpack that's kept aloft by firing bullets at the floor. But that's the score in this endless survival game with decidedly tongue-in-cheek humour, not least the profit bird power-up, a rather unsubtle dig at certain App Store chart-toppers.
Logic? Pah! Sanity? Pfft! We care not for such things, yells Super Monsters Ate My Condo. It then gets on with turning the match-three genre and Jenga-style tower-building into a relentless time-attack cartoon fest of apartment-munching, explosions, giant tantrums and opera. No, really.
Most developers create games from code, but we're pretty sure Hero Academy's composed of the most addictive substances known to man all smushed together and shoved on to the App Store.
The game's sort-of chess with fantasy characters, but the flexibility within the rule-set provides limitless scope for asynchronous one-on-one encounters. For free, you have to put up with ads and only get the 'human' team, but that'll be more than enough to get you hooked.
Three bushes make a tree! Three gravestones make a church! OK, so logic might not be Triple Town's strong suit, but the match-three gameplay is addictive. Match to build things and trap bears, rapidly run out of space, gaze in wonder at your town and start all over again. The free-to-play version has limited moves that are gradually replenished, but you can unlock unlimited moves via IAP.
While Asphalt 8 aims squarely at arcade racers, Real Racing 3 goes for the simulation jugular. Its stunning visuals drop you deep into high-quality racing action that sets new standards on mobile devices. Plenty of cars and tracks add longevity, although do be aware the game is a bit grindy and quick to hint you should buy some in-app cash with some of your real hard-earned.
Trace is a sweet, inventive platform game which has you navigating hand-drawn obstacles to reach the star-shaped exit. The twist is that you can draw and erase your own platforms, to assist your progress.
With an emphasis on time-based scores rather than lives and the ability to skip levels, Trace is very much a 'casual' platform game, but it's none the worse because of it.
Few free games are quite as polished as Hearthstone, but then this is a Blizzard game, so we hardly expected anything less.
There are dozens of card games available for iPhone, but Hearthstone stands out with high production values and easy to learn, difficult to master mechanics, which can keep you playing, improving and collecting cards for months on end. Matches don't generally take too long either so it's great for playing in short bursts.
Think you know stress? You haven't experienced stress until you've played Spaceteam, a cooperative multiplayer game that requires you to all work together as a crew (and bark orders at your friends). Sounds easier than it is; failure to cooperate will probably end with your ship getting sucked into a black hole.
Hoggy resembles VVVVVV smashed into Nintendo's Kirby, combining platforming and puzzles. The game tasks you with grabbing fruit within jars that are peppered around a maze. Complete a jar and you get a key; with a certain number of keys, new maze areas open up. Although occasionally a mite frustrating, Hoggy's a great-looking, fun and innovative freebie.
If brutally difficult old-school games are your thing, Alice in the Secret Castle will appeal. The game boasts 64 rooms of NES-style hell, with a curious game mechanic that hides walls when you hold the 'A' button. Progression therefore becomes a case of mastering taxing and relentless (but rewarding) puzzle-oriented platforming.
In this game, golf met solitaire and they decided to elope while leaving Mr. Puzzle Game to fill the void. What's left is an entertaining bout of higher-or-lower, draped over a loose framework of golf scores, with a crazed gopher attempting to scupper everything. You get loads of courses for free with Fairway Solitaire Blast and can use IAP to buy more.
It's clear you'll never see Nintendo games on iOS, but PicoPicoGames is the next best thing: a collection of tiny, addictive NES-like minigames. Frankly, we'd happily pay for scrolling shooter GunDiver and the Denki Blocks-like Puzzle; that they're free and joined by several other great games is astonishing.
You know, if infinite zombies were running towards us, we'd leg it in the opposite direction. Not so in Into The Dead, where you battle on until your inevitable and bloody demise. The game's oddly dream-like (well, nightmare-like), and perseverance rewards you with new weapons, such as a noisy chainsaw. VVRRRMMM! (Splutch!)
The clue's in the title – there's a quest, and it involves quite a lot of punching. There's hidden depth, though – the game might look like a screen-masher, but Punch Quest is all about mastering combos, perfecting your timing, and making good use of special abilities. The in-game currency's also very generous, so if you like the game reward the dev by grabbing some IAP.
In the old days, invaders from space were strange, remaining in a holding pattern and slowly descending, enabling you to shoot them. By the time of Galaxian, the aliens realised they could swoop down and get you, and Galaga 30th Collection is the game you get here, with minor updates that improve its graphics and pace, albeit for a weighty 140+ MB footprint on your device. Galaga fanatics can unlock other remakes in the series via IAP.
It's a little-known fact that baseball mostly involves trying to hit colourful birds flying overhead and bananas lobbed in your direction by a mischievous fan. But X-Baseball provides a perfect, accurate one-thumb iOS recreation of America's favourite banana-thwacking pastime. (What?)
Rogue Runner is another one of those endless games, where you leap over gaps and shoot things until you fall down a chasm and ponder why your in-game avatar doesn't learn to stop once in a while. Rogue Runner stands out by offering a ton of skins and a smart overhead dodge-and-shoot variation, which is a bit like Spy Hunter if someone knocked the original arcade cabinet on its side – the vandal.
"No drawing skills required!," boasts the App Store description for Draw Something Free. You might argue otherwise when this app demands you draw something suitably tricky for your friends to guess, but can merely manage a red blob. Still, Pictionary plus iPhone plus social gaming equals 'must have' in gaming maths.
We've no idea what's going on in ElectroMaster, beyond a bored girl trying to avoid responsibility by killing everything in sight with electro-blasts. The game's sort of like a twin-stick shooter but you tap-hold to charge and then release to let rip, dragging your finger about to fry your foes.
Games are short, but this is one of the most thrilling blasters on the system, despite it costing nothing at all.
The original Grim Joggers was odd enough: 15 joggers jog for their lives in oddball environments, including a warzone, the Arctic, and an alien world. In the free Grim Joggers Freestyle, you get just one world, but it mashes up everything from the paid game into a surreal (but thoroughly enjoyable) endless survival game.
Kings in fairytale lands have a screw lose, or perhaps just an odd desire to create the conditions for a tough videogame. In Wind-Up Knight, a princess has been kidnapped. Horrors! But rather than send an army, the king tasks a knight with rescuing her. Only he's fragile. And clockwork. And can't turn around.
Really, it's an excuse for puzzle-oriented swipe-based thrills, which demand near-perfect timing as the quest nears its end.
Flood-It! 2 meets the rules of great puzzlers: keep things simple, but make the game so challenging that your brains start to dribble out of your ears. In Flood-It!, you tap colours to 'flood' the board from the top-left, aiming to make the entire board one colour using a limited number of taps.
This release offers additional modes over the original Flood-It! (timers, obstacles, finishing with a defined colour), and offers schemes for colour-blind players.
Social management games are big business, but are often stuffed full of cynical wallet-grabbing mechanics. While Tiny Tower does have the whiff of IAP to speed things along a bit, its tower-building and management remains enjoyable even if you pay nothing at all, and the pixel graphics are lovely.
At first, Letris 4 looks like yet another bog-standard word game, albeit one that's rather visually swish, but it regularly tries new things. The game's based around creating words from falling tiles, but it keeps things fresh by adding hazards, such as debris, ice and various creatures lurking in the letter pile. If you're feeling particularly brainy, you can even play in two languages at once.
Before we played Bejeweled Blitz, we never knew precious gems were so 'explodey'. Still, here's the frantic member of the match-tree/gem-swap family, giving you one minute to obliterate as much shiny as possible, and then discover via online leaderboards that your chums are gem-smashing wizards.
Cool Pizza isn't so much endless running as endless weirdness. In a world of stark black, white and neon, a skateboarder catches air to hack oddball enemies (laser-spewing mini Cthulhus; rotating pyramids of doom) to death. The crunchy soundtrack adds to the sensory overload, resulting in one of the finest freebies on the platform.
We already covered Frisbee Forever on this list, with its Nintendo-like fling-a-plastic-disc about larks. Frisbee Forever 2's essentially more of the same, but prettier, smoother and with wilder locations in which to fly through hoops and collect stars. It's lovely and costs precisely zero pence, so download it.
It looks a lot like Temple Run mashed into a children's cartoon show, but Subway Surfers plays a lot more like Run!, with its primarily linear leaping and sliding action. There are also plenty of power-ups to keep your graffiti-spraying hoodlum away from the chasing lawman and his faithful mutt. Just don't try this at home, kids, unless you want to redecorate a train with your innards.
The hero from the insane ElectroMaster returns, but this time she appears to be tasked with feeding sentient houses roaring "HUNGRY!" in a fairly rude manner.
Local monsters amble about, which can be snared by swiping over them with a surprisingly deadly pixie dust trail, whereupon they're handily converted into food to be collected. Much like ElectroMaster, HungryMaster feels like someone found a lost classic arcade game and squirted it into your iPhone, but forgot to charge you for it.
We have no sympathy for the heroes of Temple Run 2. Having presumably escaped from the demon monkeys in Temple Run, they steal more ancient and shiny goodies. This time, they're pursued by only one undead ape – but it's massive. Cue: more running/jumping/hopefully not falling over, and some new mine-cart and zip-line sections. Wheeee!
This combo-oriented match game has a casino feel, and there is a certain amount of luck evident, not least in the way new chips are added to the table. But in carefully laying your own chips in Chip Chain, merging sets of three to increment their number, and wisely playing cards, you can amass high scores while simultaneously wondering why real casino games are rarely as much fun.
Take dozens of classic goals and introduce them to path-drawing and you've got the oddly addictive game of Score! World Goals. As you recreate stunning moments of soccer greatness, the game pauses for you to get the ball to its next spot. Accuracy rewards you with stars; failure presumably means you're compelled to take an early bath.
Tap! Tap! Swipe! Rub! Argh! That's the way this intoxicating rhythm action game plays out. Groove Coaster Zero is all on rails, and chock full of dizzying roller-coaster-style paths and exciting tunes. All the while, you aim for prodding perfection, chaining hits and other movements as symbols appear on the screen. Simple, stylish and brilliant.
This latest rethink of one of gaming's oldest and most-loved series asks what lies beyond the infamous level 256 glitch. As it turns out, it's endless mazey hell for the yellow dot-muncher. Pac-Man's therefore charged with eating as many dots as possible, avoiding a seemingly infinite number of ghosts, while simultaneously outrunning the all-devouring glitch. Power-ups potentially extend Pac-Man's life, enabling you to gleefully take out lines of ghosts with a laser or obliterate them with a wandering tornado.
Although there's an energy system in Pac-Man 256, it's reasonably generous: one credit for a game with power-ups, and one for the single continue; one credit refreshes every ten minutes, to a maximum of six, and you can always play without power-ups for free. If you don't like that, there's an IAP-based £5.99/$7.99 permanent buy-out.
The endless rally game Cubed Rally Redline is devious. On the surface, it looks simple: move left or right in five clearly-defined lanes, and use the 'emergency time brake' to navigate tricky bits. But the brake needs time to recharge and the road soon becomes chock full of trees, cows, cruise liners and dinosaurs. And you thought your local motorway had problems!
There's something delightfully trippy and dreamy about Whale Trail, which features a giant mammal from the sea traversing the heavens, powered by rainbow bubbles, collecting stars with which to attack menacing angry clouds. The game's sweet nature disguises a challenging edge, though – it takes plenty of practice before your whale stays aloft for any length of time.
Tennis in the Face had a racket-wielding hero saving a city from an evil energy drink corporation, mostly through smacking enemies in the face with tennis balls. This freebie version comes across like the protagonist's fever dream, placing him in a clown-filled hell, with only his fuzzy balls to save him.
This is more like Plants vs Zombies 2 vs freemium grinding. But if you can look past the forced repetition of stages and irksome IAP, there's a lot to like in EA's horticulture/zombie defence sequel, including loads of new stages, a bunch of new plants, plenty of unique features, and a smattering of time travel.
It's a case of timey-wimey-puzzley-wuzzley as Doctor Who: Legacy aims to show you that your iPhone is bigger on the inside, able to house intergalactic warfare. The game itself is a gem-swapper not a million miles away from Puzzle Quest, but all the Doctor Who trappings will make it a must for fans of the show – or Daleks fine-tuning their tactics regarding how to finally beat their nemesis, mostly via the use of strategically placed coloured orbs.
Poor Marsh Mal. He's atop a cylindrical tower, about to be mauled to death by waves of hungry blobs. His only defence: a limitless supply of fruit, which he can use to blow up like-coloured blobs, thereby holding off death for a few precious extra moments.
Yep, it's Rise of the Blobs – another block-falling game (think: a simplified Dr. Mario wrapped around a tube), but this one has wonderful visuals, suitably squelchy sound, and strategic underpinnings for those willing to master the game mechanics.
Nyeeeeooowww! Daggadaggadaggadagga! It's biplane o' clock in this Civ-like take on World War I dogfighting. You and the bally enemy take it in turns to climb, dive, roll and shoot, as you aim to turn the tide of the war and ensure it'll all be over by Christmas.
Sid Meier's Ace Patrol is also one of the few games we've seen that understands the concept of micro-transactions, for example enabling you to spring POWs for 69p/$0.99 a pop.
It's hard not to have a smile glued to your face when playing Tiny Thief, with its colourful cartoon graphics, inventive levels and constant humour.
It feels like a point and click game of old redesigned for the smartphone generation, with simple controls and bite-sized levels.
While you get several level packs for free several more are hidden behind a paywall, but whether you stump up for them or not the game is likely to prove memorable and well worth your time.
The Tiny Tower devs take to the air in game form. In, Pocket Planes, this management sim, you take command of a fleet of planes, aiming to not entirely annoy people as you ferry them around the world. Like Tiny Tower, this one's a touch grindy, but it's a similarly amusing time-waster.
Dots looks and feels like the sort of thing Jony Ive might play on his downtime (well, ignoring the festive theme, which is probably more Scott Forstall's style). A stark regimented set of coloured dots awaits, and like-coloured ones can be joined, whereupon they disappear, enabling more to fall into the square well. The aim: clear as many as possible – with the largest combos you can muster – in 60 seconds.
In Smash Cops, you got to be the good guy, bringing down perps, mostly by ramming them into oblivion. Now in Smash Bandits it's your chance to be a dangerous crim, hopping between vehicles and leaving a trail of destruction in your wake. The game also amusingly includes the A-Team van and a gadget known only as the Jibba Jabba. We love it when a plan comes together!
If you're of a certain vintage, you probably spent many hours playing Solitaire on a PC, success being rewarded by cards bouncing around the screen. Sage Solitaire's developer wondered why iOS solitaire games hadn't moved on in the intervening years, and decided to reinvent the genre. Here, then, you get a three-by-three grid and remove cards by using poker hands.
Additional strategy comes through limitations (hands must include cards from two rows; card piles are uneven) and potential aid (two 'trashes', one replenished after each successful hand; a starred multiplier suit). A few rounds in, you realise this game's deeper than it first appears. Beyond that, you'll be hooked. The single £2.29/$2.99 IAP adds extra modes and kills the ads.
On a mission to fill your entire iPhone with tributes to classic arcade games with super-blocky graphics, the Crossy Road and Pac-Man 256 devs return with Shooty Skies. It's a top-down vertically scrolling blaster, with heroic animals hopping into their biplanes, taking to the skies, and doing shooty things. Bob and weave between enemies and bullets, or pause for a bit and unleash homing-missile destruction the next time you move.
The game's relentless, enemies coming thick and fast, spewing all manner of weirdness in your general direction. The deranged bosses are especially tough, such as a huge garbage-emitting mouth, and the "freedom eagle" that flings dollars, fast-food fries and then cruise missiles your way; if you're fortunate, you'll pick up a gift beforehand and get a suitably quirky wingman assistant, such as "gunny rabbit."