Microsoft released its Surface Book hybrid in October 2015, calling it the "ultimate laptop". It shipped jam-packed with a detachable screen, Surface Pen support, Intel Skylake dual-core processors and Windows 10 Professional. 
Despite an appetizing list of hardware specs, the 2-in-1 didn't arrive without a few hiccups. There were some complaints surrounding the "Dynamic Fulcrum Hinge," including a gap that's formed when the laptop is closed. 
The 'Clipboard' tablet portion of the device has a low battery life, though that's been largely mitigated with the introduction of the Performance Base-enhanced i7 variant, but, on the high end, the pricing is rather steep too. 
So, you can tell that we're not the only ones already clamoring for Microsoft to improve on an already promising formula. Enter the (would-be) Surface Book 2, a device so highly anticipated that some people are already fabricating leaks just to egg Microsoft on.
Cut to the chase
What is it? The sequel to Microsoft's first laptop
When is it out? Rumors point to April 2017
What will it cost? Presumably starts at $1,499 (£1,299, AU$1,899)
Surface Book 2 release date
Although the original launched well over a year ago, there's been no official confirmation of a Surface Book 2. Instead, the Surface Book i7 debuted back in October alongside the Windows 10 Creators Update, the latter being slated for release this spring. 
Earlier this year, reports arose that this new Windows firmware would overlap with Microsoft's introduction of new hardware. For that reason, we can cautiously surmise that word of a true Surface Book successor will materialize over the next couple of months.
With the Surface Book price having been chopped in January, there is clearly a glimpse of hope for an imminent refresh. Unfortunately, many variables remain, including but not limited to the question of when.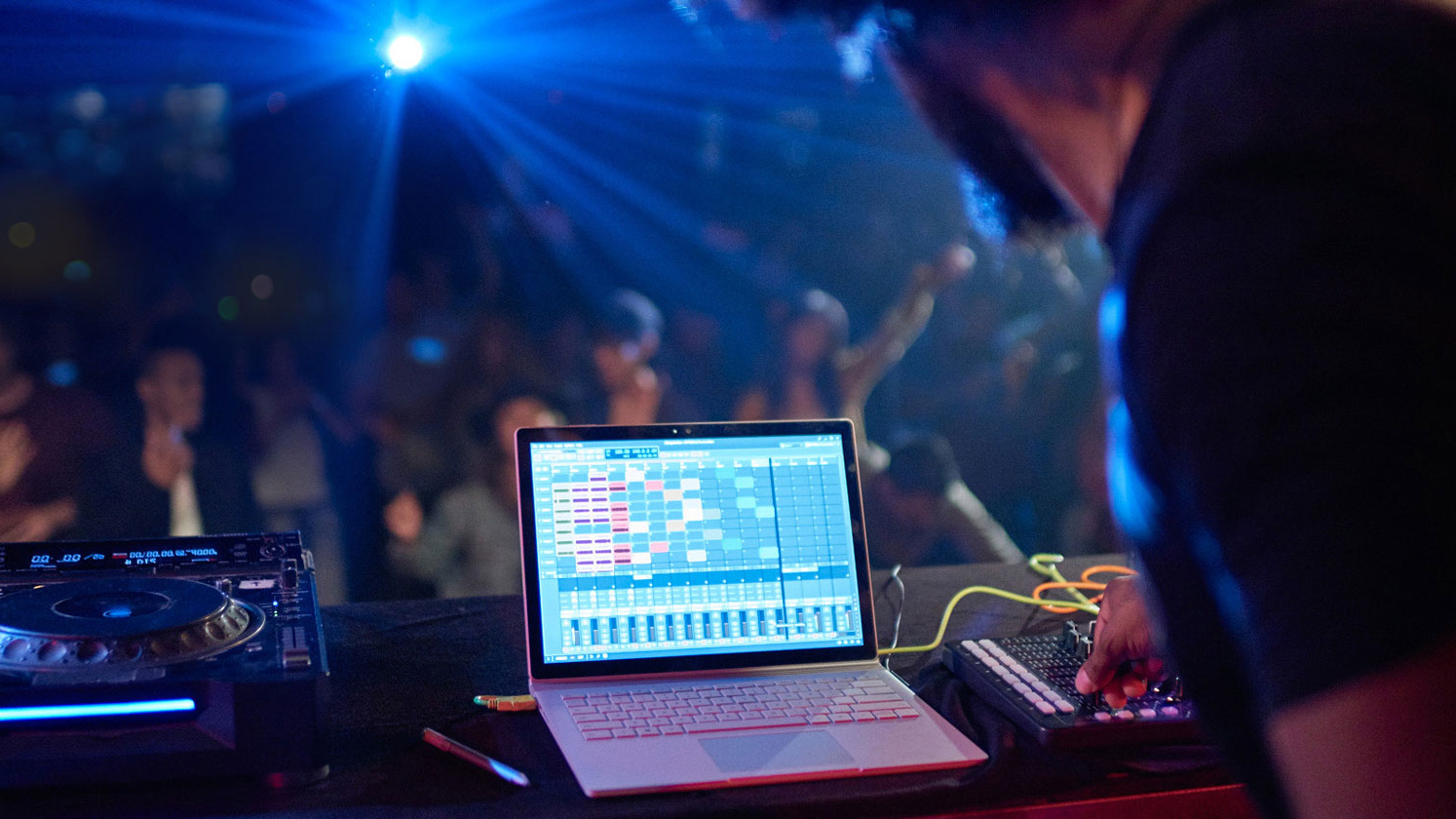 What we want to see
For as much as we've been smitten by the Surface Book, firmware issues aside, there will always be room for improvement. (That would be the case even if it had earned top marks from us.)
From the screen size and resolution to the hardware inside, we have a few ideas for how Microsoft could craft an even better Windows 10 tablet.
An even better screen
Display-wise, the current model sports a 13.5-inch panel with a 3,000 x 2,000 (267 ppi) resolution that's backed by an integrated Intel HD Graphics 520 GPU. The new model may utilize the same-sized screen but offer a more conventional 4K resolution: 3,840 x 2,160. 
This rumor is aligned with public information we've seen about Intel's Kaby Lake architecture, which will supposedly include a better graphics that improves playback of 4K video and 3D graphics.
With a higher resolution should come a better way to actually detach the screen from the keyboard. That's one of the biggest complaints surrounding the current Surface Book after all –  the hinge's locking mechanism featuring Microsoft's "muscle wire."
This scheme not only requires power to function, but users must press and hold down a key until the hinge lets go of the tablet. It's software-based, too, meaning the process could be hampered by an unforeseen glitch in the system.
Thus, the Surface Book 2 needs a functional hinge that allows the keyboard to be detached whether the device is on or off.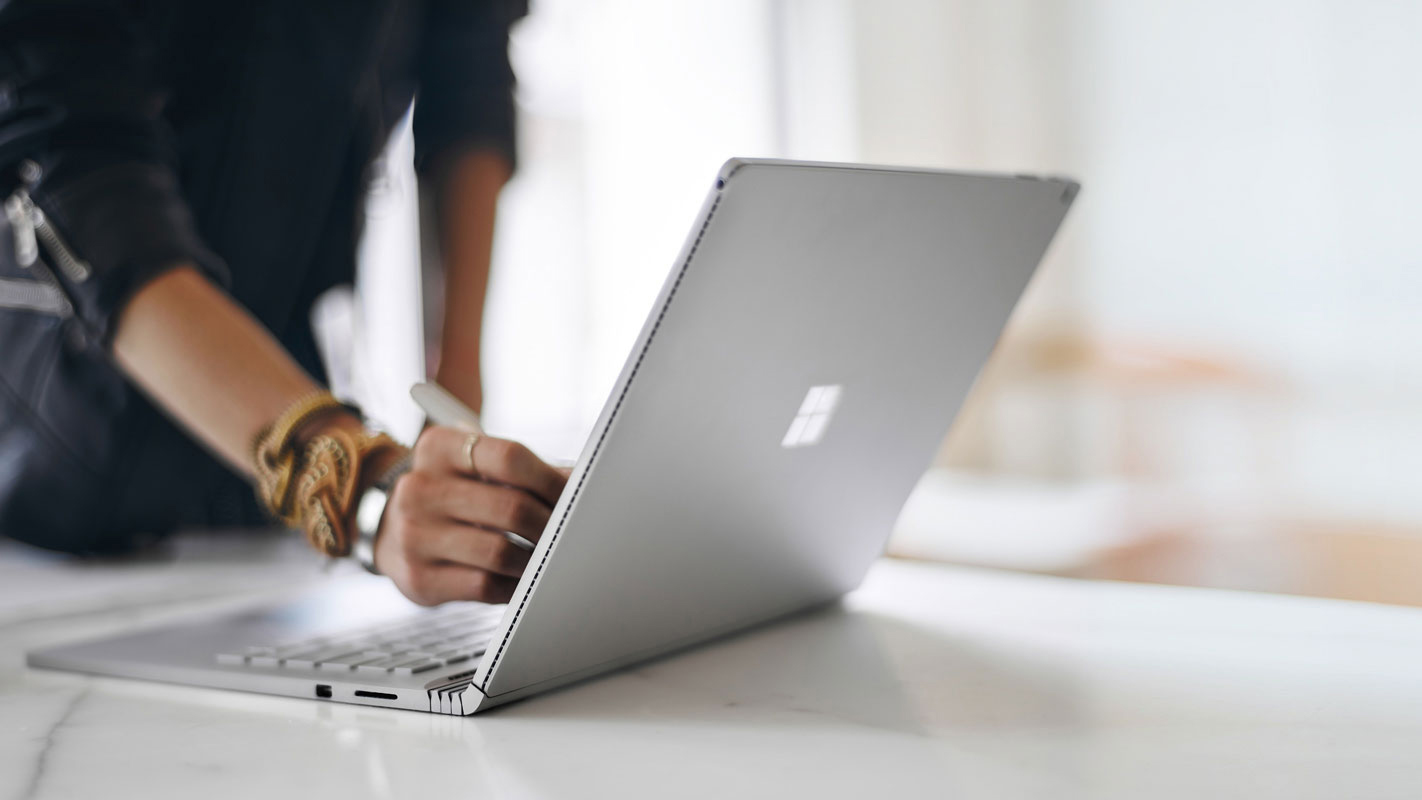 We need more power
Of course, with an increased screen resolution comes the need for more power. It would make sense, given our conjectured release frame, to launch the Surface Book 2 with Intel's current-generation Kaby Lake processors. 
The Kaby Lake architecture supports up to quad-core processors as the default configuration with a thermal envelope of up to 95 Watts (W), meaning it shouldn't be a battery hog even with increased performance. What's more, Kaby Lake offers native support of the faster USB 3.1 Type-C and Thunderbolt 3 specifications in addition to CPU/GPU performance enhancements.
That said, the Surface Book 2 will need better battery support overall, as the original provides only 4 hours of activity in the Clipboard and only 8 hours of juice in the base (based on our tests). Customers will want to use the Clipboard on its own, and its current battery will likely not sustain those same 4 hours when watching 4K content.
An improved battery would also be needed to support a built-in recharge dock for the Surface Pen. If a recently spotted patent filing is to be believed, Microsoft may have an improved Surface Pen loop in the works that would not only hold the Surface Pen itself, but simultaneously charge it via the USB port on supported Surface devices.
More power might also be needed for an updated, discrete GPU option, too. As previously stated, the current model has an option for a Nvidia GeForce graphics chip based on the Maxwell architecture, which has a thermal envelope of up to 75W.
If Microsoft were to offer, say, an Nvidia GeForce GTX 1050 graphics chip, the power wattage requirements wouldn't skyrocket and DirectX 12 support would assuredly be in the cards. Plus, the novel and freshly seeded Game Mode would be more effective on a Pascal-generation video card.
What would make the Surface Book 2 really shine is if it were to be VR-ready. It's not unlikely, either, considering Microsoft has partnered with companies like HP, Dell and Lenovo to produce budget-friendly, Windows 10-specific head-mounted displays, some of which even bolster room-scale VR.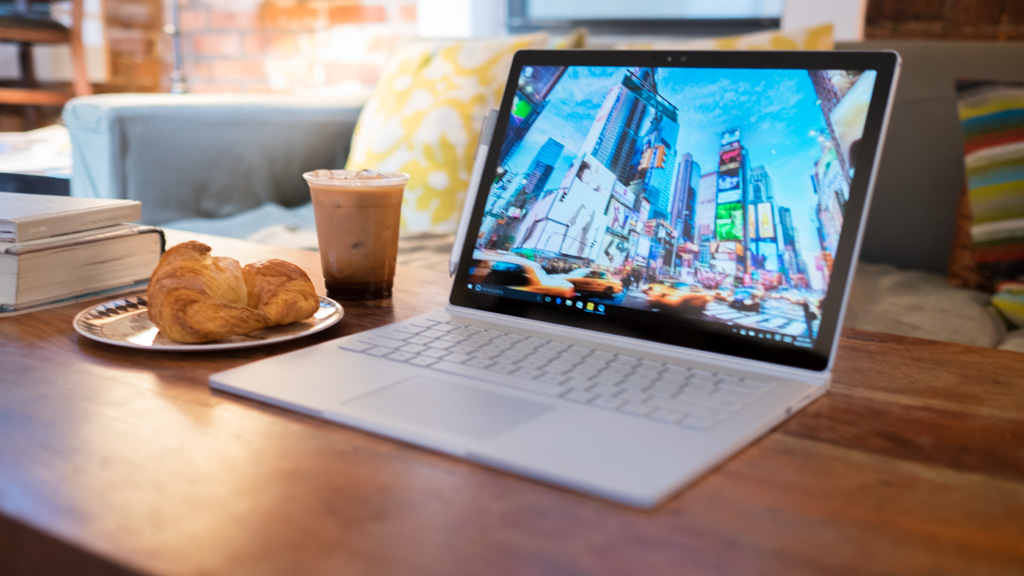 A race to beat its new rivals?
Despite a good deal of talk about when the Surface Book 2 will be released and what it will contain, there were several reports (albeit with dodgy reliability) speculating that the device – along with the Surface Pro 5 – would be released this summer alongside the Anniversary Update.
Of course, said anniversary came like the wind and a Surface Book 2 didn't arrive in time to beat Apple's new MacBook Pro to market. Again, given that the Surface Book and Surface Pro 4 were still in their youth at the time, releasing follow-up models that soon was unlikely.
That's it for now. There are probably a few easter eggs hiding in the Windows 10 Creators Update builds for Insiders, but ultimately Microsoft's plans for the Windows 10 Creators Update are seemingly rather broad. As such, we wouldn't count out a new laptop just yet.
We're still betting on a spring 2017 release for Surface Book 2, and with a few months left until then, the odds are ostensibly in our favor.
Gabe Carey has also contributed to this article