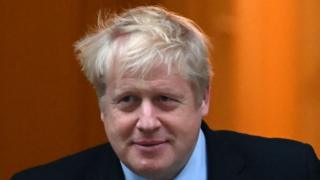 Prime Minister Boris Johnson has said Iran's admission that it shot down a passenger plane by mistake is an "important first step".
In a statement, he said there should now be an independent international investigation and the repatriation of those who died in the crash.
Mr Johnson called the downing of Ukraine International Airlines flight PS752 a "tragic accident".
Iran has admitted it was shot down due to "human error".