The energy minister has insisted people should "change their lives" to stop irreversible climate change – but faced a grilling from Sky News on her own record.
Claire Perry said a smart meter was fitted in her home over the summer, but admitted she drives a diesel car.
She also talked down installing solar panels on her house and "prescribing" people eat less meat.
The Devizes MP spoke to Sky News a week after the UN urged countries to take "unprecedented" action to slash carbon emissions to zero by 2050.
And they recommended action to limit global warming to 1.5C above pre-industrial levels.
Ms Perry hailed the UK's record in cutting carbon emissions, but added "we know we've got to do more".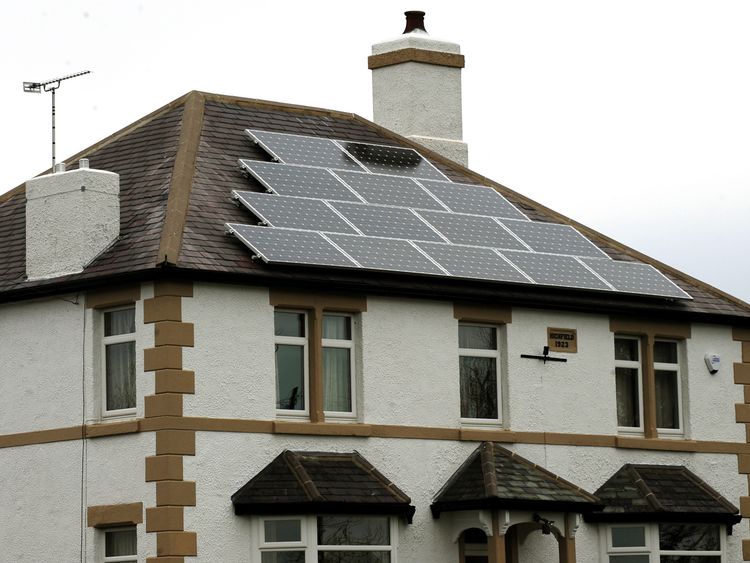 Challenged on her personal contribution, she said a recently-installed smart meter in her home was "brilliant because you see what your energy consumption is".
Asked what car she drives, the energy minister says she prefers to cycle in London.
But she drives a "small diesel" in her constituency.
"I did have a hybrid for a very long time and then I switched to a diesel, but I'm pretty sure my next car's going to be an electric one," she vowed.
Asked if her home has solar panels, Ms Perry said: "I haven't because I don't have a south facing roof and so it wouldn't make a lot of sense."
Most installers use this as a rule because conventional wisdom in the northern hemisphere is for solar panels to face south for maximum exposure to sunlight.
Energy service Green Business Watch says around 80% of the maximum electricity can still be generated by panels on East/West facing panels.
Challenged on her eating habits, Ms Perry said she was "not here to prescribe people what they should eat".
"I've got a vegetarian child – that helps," she said. "And we do try and eat a lot of stir frys. We try to use a lot of vegetables instead of meat."
The UN found in 2006 that rearing cattle generates more global warming gases, measured in the carbon dioxide equivalent, than transportation.