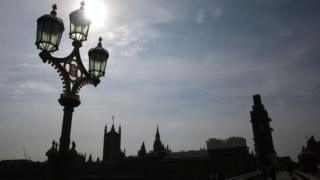 "Disturbing" cases of bullying and sexual harassment have "long been tolerated and concealed" in the House of Commons, according to a report.
The report, by Dame Laura Cox QC, said there was a culture of "deference, subservience, acquiescence and silence".
She said the procedures for protecting staff were inadequate and said "broad cultural change" was needed.
The inquiry was commissioned following a BBC investigation earlier this year.
Dame Laura described the House of Commons as a "stark reminder of how bad things used to be".
"Abusive conduct of this kind is pervasive and no workplace is immune, but the culture in which it has been able to take hold in the House of Commons and the ineffective mechanisms for dealing with it make this a particularly serious case," she said.