It's crunch time for Brexit and Theresa May's leadership and this week could bring resignations, leadership crises, or a last-minute deal. He is what may happen…
:: A deal is done
Downing Street is still cautiously confident that a deal will be struck which is acceptable to both Brussels and Mrs May's cabinet.
EU negotiations famously go down to the wire, and the prime minister will have a final chance to persuade the 27 leaders into a compromise on Wednesday night.
On Monday morning, ministers were still holding the line that it will "all be alright on the night", with Foreign Secretary Jeremy Hunt saying "with goodwill on all sides, we can get there" – but maybe not this month, he conceded.
The latest British proposals for the Northern Irish "backstop" – the main sticking point in the negotiations – have not been published, but compromise on both sides will be required.
If a way forward is found, the withdrawal agreement could be finalised on Thursday, signed at a special EU summit next month and voted on by Parliament at the end of November.
Then there is just the small matter of our future relationship with the EU to be worked out.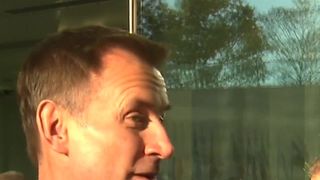 :: The cabinet revolt
The Brexit big beasts are no longer in Mrs May's cabinet and are openly on the prowl, trying to stir up a mutiny against the prime minister's plans.
Former foreign secretary Boris Johnson wrote on Monday that Mrs May must "stand up to the EU bullies" or face humiliation.
Former Brexit secretary David Davis called on Sunday for ministers to "exert their collective authority" against Mrs May's Chequers proposals.
Cabinet ministers on "resignation watch" are Brexiteers who have been careful to insist they are supporting the prime minister rather than her plan – Penny Mordaunt, spoken of as a future party leader; Esther McVey the welfare secretary, and Andrea Leadsom, the leader of the house.
Friends of Liam Fox have briefed newspapers that he is also concerned, given that his job – securing trade deals globally – depends on the UK leaving the EU customs union.
Mrs May has survived multiple resignations, but with her backbenchers already in revolt, further cabinet walkouts over Brexit could prompt a failure of confidence in her leadership.
One loyal minister I spoke to on the subject of Mrs May's leadership said: "We have come to the crunch now. There is discussion of David Davis as an interim leader."
If the number of letters from Tory MPs reaches 48, a confidence vote would be triggered. But half her party (158 MPs) would need to vote to depose her and loyalists say no alternative leader commands enough support.
There is also doubt that a new leader could force a change of course on Brexit, with time running out. The "Canada plus" deal favoured by Mr Johnson and Mr Davis does not solve the Irish border issue.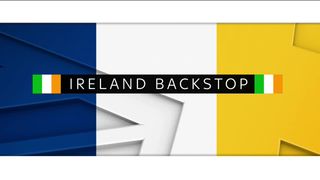 :: The DUP won't accept the deal
Democratic Unionist Party MPs on whom Mrs May relies in Parliament have been playing hardball and threatening, as Sky News revealed last week, to vote down her budget if she breaches their red lines on Brexit.
The party is concerned that the EU will force Northern Ireland to "languish in the stifling embrace of the EU" while the rest of the UK leaves, according to their Brexit spokesman Sammy Wilson.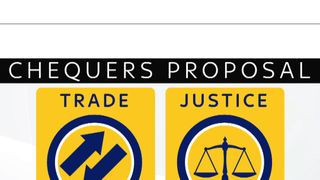 The unionists fear the prime minister will agree for regulatory checks to be carried out on goods leaving Northern Ireland, which means it would be treated differently to the rest of the UK.
Mrs May, who has no majority, could squeak a deal through parliament without their support if her party and Labour MPs vote for it. But she would find it impossible to govern without DUP support.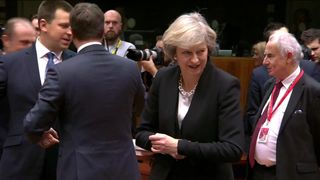 :: No deal
A senior government source said "significant sticking points" remain after Dominic Raab's dash to Brussels on Sunday night to meet with Michel Barnier.
Mr Raab insisted last week that Mrs May's plan to keep the UK within EU customs arrangements until a solution is found in Northern Ireland must be "finite, short and time limited".
EU negotiators don't want to agree a time limit, saying that would not be a credible "backstop", or last resort.
Officials – who had reached tentative agreement with their British counterparts over the weekend – say they now face "going back to the drawing board" with just days to spare.
This summer the government started making contingency plans for no deal being reached and the UK crashing out in March 2019, but this is not considered by the cabinet or the EU to be a desirable outcome.