Research teams are now facing the challenge of conducting research into product testing during an epidemic spreading across the globe. Here are five essential strategies to overcome in-person focus groups, maybe a change to at home product testing jobs?
Based on Harvard Business School professor Clayton Christensen, more than 30000 new products are introduced each year, 95% of them fail.
What is Product testing though? Product testing allows companies to assess consumer interest and get feedback on areas that require improvement. It helps to understand consumer preferences and the drivers, which will help determine if the product will be successful. It permits the gathering of information that allows enhanced effects to preserve and increase the market shares.
Product testing aims to identify which elements of a device or product bring the most positive or disapproving attention, what factors make the product easier or more challenging to use and what the resulting perceptions of the consumer will be regarding the product. This kind of market research is crucial to product improvement and innovation because it reduces wasteful time and marketing dollars by directing resources and efforts to the right areas, which increases the likelihood of the product's success.
While every significant element cannot be measured or documented, it is essential to identify the qualities that have stood the test of time, the most appreciated characteristics of the public, and the quality of user experience. This is where products can meet their fate and fail, or be successful. It is a task that must be completed, and completing it within the least amount of time and effort is essential. All else being equal, customers, of course, prefer the best user experience.
Testing for product quality is superior when testing is designed and conducted by professionals who have experience working in the field. There are many challenges researchers face during testing products. They may have to figure out the most efficient method to carry out the tests, creating an outline for testing each product's features or usability and determining what results need to be prioritised. It is essential to ensure that there is enough time for the tests, the necessary time to report and summarise findings and the necessary timeframe to make any changes required to the product.
Minimal attention to these areas can lead to poor quality or dissatisfied customers and long-term effects on the product's success. Failure to observe these steps is widespread and explains 95 % of product failures.
In the world's pandemic, conducting tests on products is more complicated. What can researchers do to get people to gather in a specific location? Do they have to wear masks or sit behind glass? Are social distancing procedures compromising the reliability of the test? Will there be government sanctions that you can't prepare for? Can you even gather a group of people in a predetermined space even if they're willing to?
These are crucial questions. If marketers and designers are hoping to get through the rigours of the 1% likely to be successful, it isn't possible to cut out the possibility of testing. How do you make it feasible to conduct tests today? We provide you with a few of the best current practices to help you through these issues.
The Five Clear Steps to Successful Product Testing
1. Be a Peacemaker with the current environment and embrace changes
Many companies prefer conducting tests on their products in central locations to provide a controlled environment. Many companies are adopting a plan of 'waiting' for COVID-19 to disappear and for governments to declare it's the right time for increased transparency suddenly – or that the uncertainty will disappear and for the world to be back to normal.
Any form of change will take some time. Even with everyone slowly becoming vaccinated, it does not mean COVID-19 will vanish immediately. We're talking about six months, nine months… a year. There's no question about life suddenly returning to normal imminently.
Businesses will likely need to move forward and start getting the research for testing their products. This is already happening, and it's being carried out with incredible success. There's no reason to sit and be sunk by fears of what's next. "Your most important work is always ahead of you, never behind you," Stephen Covey said. This is true for getting the correct answers by testing products.
2. Realise That Virtual Tools Are Going to Need to Play A Role in Testing
Thanks to advances in focus group technology, this hybrid model has become possible. With the advent of social distancing, most researchers are opting to set up an arrangement that is a hybrid (in which a limited amount of people in person participate located in one location while other research team members can observe from a distance). Hybrid sessions may even be directed by a moderator far away from the testing centre. It is crucial to employ the right stream recording and recording system that allows for efficient data collection. Please see here for more information on the technology behind VocalViews' video interviewing software. With the day and age we are entering, there is no need for as many in-person procedures as we previously believed.
This is a feasible solution for this new normal. As part of real-time focus groups, participants typically travel a reasonably short distance to reach the venues. They do not have to take flights to join the group or require travel fees with new methods. Utilising software that integrates both the respondent group in person and a remote moderator with the additional possibility of incorporating distant observers is still more than possible to test products today.
3. Choose the Virtual Tools That Are Technically Capable of Meeting Your Goals
It has been proven that the ability of technology utilised in a hybrid setting should allow users to monitor remotely and for the group's moderator to be separated from the people participating in the test of the product. The most crucial aspect in this scenario is the capability to watch each participant up close and personal, including their hands and faces when they are testing the product or device. It is also essential to see their hand movements, facial expressions or body language, and reactions to the product or device while hearing their responses to the product or device.
How to do this is through the use of the focus technique that allows close-up observation and can be redirected to a closer perspective of the product or device as it's handled and delivers high-quality audio. It's a nice bonus that the virtual tool can stitch together the respondents to appear to be sitting within proximity, even when sitting 6 feet apart. In this type of technology, also known as virtual focus groups, viewers from remote locations can see the latest three speakers simultaneously and also get an expansive view of the whole group. The media recordings recorded on streaming will show the group's perspective, which can aid later during an analysis stage.
It is also essential that the technology work with the social distancing needs, such as when people are wearing masks or seated behind glass. The absence of high-quality images and audio videos can compromise the quality of the data and affect the quality of research and possibly product development.
Additionally, we are seeing a rise in all remote product testing. This means the products are distributed to the respondents and they partake in the product testing from home, and all they have to do is a test and feed their results into whatever platform the moderator desires them to input their data into. It is incredibly effective and rules out any issues COVID may present.
4. Choose the Right Location for Testing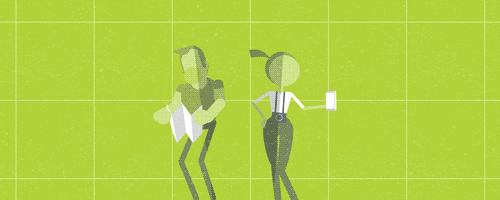 If you plan to participate in either an in-person live group or a hybrid approach described above, the location you choose to conduct the actual focus group tests is crucial. Is your preferred location available? Is the facility considering the need to change the way it accommodates groups? What social distancing policies are they using? The most effective facilities can immediately inform you about the steps they've adopted and demonstrate by a video posted on their website or images of the changes they have made in their facilities.
Find rooms that provide tables with a table for each person who responds or plexiglass barriers for individuals who are within larger groups. Pick a venue in line with the current situation and not one hoping for a swift end to the restrictions currently in place. Use the same approach you use when visiting any public space now and consider capacity guidelines being implemented for venues for group gatherings such as museums, restaurants, and many other venues. These could serve as models for venues where you can hold people-to-person focus groups.
Alternatively, however, if you go down the remote route, no venue is technically needed. Respondents can work from the safety of their own homes. The only issue would be the validity of the data as to whether they test the products, but this can be easily solved by requiring participants to send videos.
5. Choose A Provider Capable of Excellent Technical Support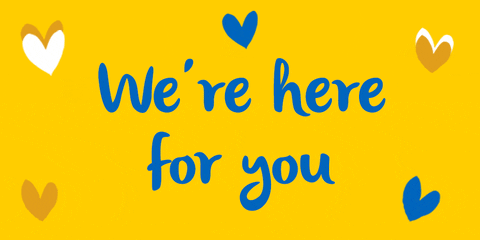 Research is enough on its own without putting more stress on the situation by trying to become an expert in virtual event technology in your research. Choose a company with a track record of technology knowledge, can resolve issues with participants, and has the moderator's objectives in the back of their minds. They must be focused on the success of the moderator throughout the group process and aware of how important it is to support the goals of the moderator with people who pay to conduct the study.
This isn't the time to attempt to take this challenge independently. It is also not the right moment to test untested sources or partner with a company that offers only technology but does not assist. You must ensure that you lay the important test of your product focus groups into the hands of skilled, technical experts who are concerned about the outcome and will be available behind the scenes; before, during and especially after.
Failure to test could lead to the demise of products. However, the good thing is that the five steps to a successful product testing right now will help you through the change you'll need to make and set you on the path toward product success.
Suppose you are considering undergoing testing new product for your brand or are even interested in participating. In that case, VocalViews happily recruits, facilitates and distributes product testing (not only within the UK). Browse our current, active projects now or have a look at our pricing plans if you are interested in researching with us!
VocalViews is an online forum comprising more than 185,000 members verified worldwide.
Our unique recruitment algorithms let you reach your desired audience within 24 hours, using face-to techniques directly on our secure and reliable recording platform for video interviews.
Our platform lets you collaborate via face-to-face meetings with your participants in real-time. Our video conference mode can detect speakers automatically. The system currently allows up to 20 participants to join one focus group.